**Friday – February 19th**
Crossfit Cle – CrossFit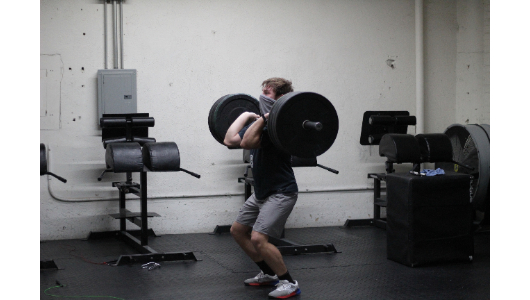 Take your time and make sure you get a good setup before putting that barbell overhead!
Warm-up
Warm-up (No Measure)
3 minute crescendo from light pace to a 10 second sprint burst

10 lunge and passthrough

5 K-squat

5 around the world each way (in an active squat)

1 minute pigeon pose (EL)

1 minute low spiderman (EL)
5 minutes working on your front rack and overhead mobility or any specific mobility issues
With a barbell:

3 down and finish

3 high hang clean

3 push press

3 jerks of choice
Metcon
Metcon (Weight)
30 minute alternating OTM:

45 seconds of calories on an erg

30 seconds for max ring row (hold a good hollow and do the best reps you can)

1 clean + 1 hang clean and jerk 70% + of 1RM clean and jerk
The 45 seconds of work on the erg should be done at a very sustainable pace. Make sure you have adequately recovered to be able to prioritize a good, safe reps on the heavy barbell.