**Friday – February 13th**
Crossfit Cle – CrossFit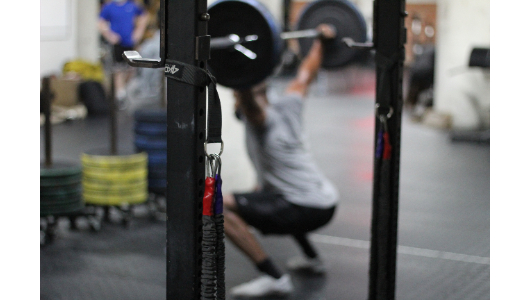 Time to start tackling new overhead skills and drills!
Warm-up
Warm-up (No Measure)
2 rounds:

5 ring row

5 piked pushup

5 sumo foldover

5 slow wall squat
With a PVC pipe:

10 passthrough

5 behind the neck push press (snatch/overhead squat grip)

5 overhead squat

5 snatch balance

10 passthrough
Transition into a barbell and perform 10 snatch balances ascending to a starting point if applicable.
Weightlifting
Weightlifting/Gymnastics Mashup (5 superset rounds on a 3 minute clock:)
Focus on building strength and skill.
Snatch balance into 5 overhead squat (start light enough to snatch balance safely, go up as able)

2x Pullup complex:

Strict pullup

3-5 second chin over bar hang

3-5 second pullup negative

*Perform 2 reps of the complex unbroken if possible.
Metcon
Metcon (AMRAP – Rounds and Reps)
17 minute AMRAP:

250/200m row

20 pistol

15 GHD situp

10 strict handstand pushup