**Friday – February 12th**
Crossfit Cle – CrossFit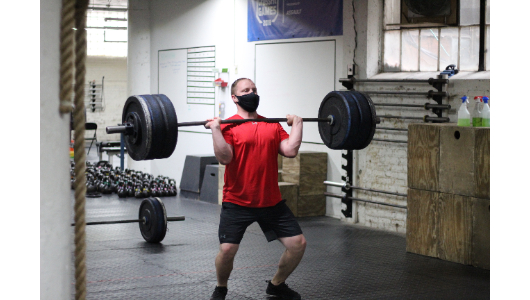 Double the clean and jerks! Double the fun!
Warm-up
Warm-up (No Measure)
2 rounds:

10 med ball clean

8 med ball situp and reach

6 glute bridge

6 straight leg dead bug

4 pushup to updog

4 pushup to downdog
30 second supinated grip hang

7 crossover band snow angel

10 kipping straight leg raise/toe to bar

7 90/90 raise and press
Take 5 minutes to warm up a power clean and jerk double. Leave a weight on your bar that you know you will do fairly easily when VERY tired. Your first lift needs to be pure movement practice, get off on a good foot so you can finish super heavy!
Metcon
#1: Metcon (AMRAP – Rounds and Reps)
17 minute AMRAP:

5-10-15…

Wallball shot 20/14# to 10/9'

Toes to bar

2x double under
#2: Metcon (Weight)
At 17 minutes on the clock, start 10 minute window:

Build to a 2RM touch and go power clean and jerk
*Lift as heavy as you safely can. It's ok to fail lifts and it's important to learn how to safely fail. Be smart and don't take any unnecessary risks, but have fun and lift heavy.