Crossfit Cle – CrossFit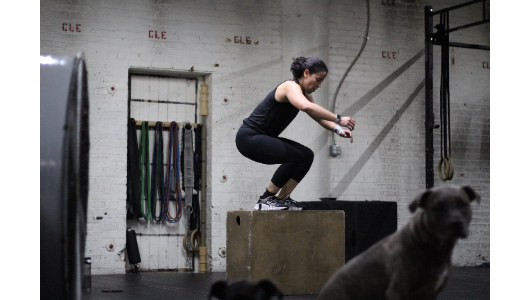 Some fabulous box overs by one of our newest members, Fabiola! Happy to have you join us here at CLE!
Warm-up
Warm-up (No Measure)
3 rounds:

10 air squat

10 ring row

20 single under
1 minute of situp and reach

1 minute of jumping spiderman

1 minute of yoga inchworm
2 minutes of the olympic wall squat stretch
5 k squat with a barbell
Do two warmup sets of 5 to build up to your first working weight for the backsquats.
Weightlifting
Back Squat (3×3, 5×1)
Work on a 3 minute clock:

Perform 3×3 to warmup and build up weight, then 5×1 to build to a heavy single for the day.
Metcon
Metcon (Time)
For time:

21-15-9

Front squat 135/95#

Calorie erg (15-11-7)

1 minute max double under (Starts with your first skip)
The workout is for time, in the notes record how many double unders you completed in the 3 minutes of with the rope.