Crossfit Cle – CrossFit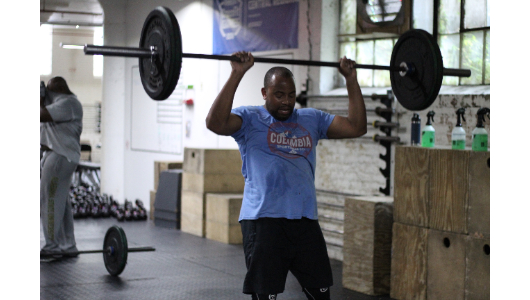 Let's keep those new faces coming in! Welcome Terrell!
Warm-up
Warm-up (No Measure)
200m jog or 90 second erg

Knee hug to lunge and twist

High kick to floor touch
15 PVC passthrough

10 squat and reach

5 I and Y raises

10 around the world R/L

10 slow overhead squat

5 slow snow angels
Weightlifting
Snatch Complex (Fluid) (10×1)
Perform as a unbroken complex.
10 sets of the complex:

Snatch balance

3 overhead squat

*Work on connection and precision in the receiving position of the snatch balance. 3 OHS should be smooth and full ROM. Build to a heavy but safe snatch balance and hold for the final 4 rounds.
Metcon
Metcon (Time)
3 rounds for time:

400m run

21 bar facing burpee

15 thruster 95/65#
Run a pace that allows you to do smooth burpees and unbroken thrusters.