Crossfit Cle – CrossFit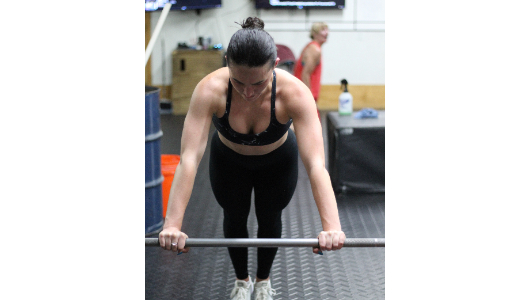 Pick the pushup that fits you best!
Warm-up
Warm-up (No Measure)
2 rounds:

5 burpee

10 pvc passthrough

10 overhead squat
10 glute bridge

10 snap to hollow

10 squat and reach
5 press in snatch

5 snatch balance

5 hang power snatch

5 snatch
Weightlifting
On a 2 minute clock complete:
Snatch Balance (3×5)
Stay light and work on getting all the way under the bar and extending arms quickly. Speed is the goal. Not load.
Hang Power Snatch (5×3)
Build up weight and continue working on getting under the bar, forcing a fast lockout.
Snatch (5×3)
Perform as relatively quick singles. Build weight for the first 3 sets and hold for the final 2.
Metcon
Metcon (3 Rounds for reps)
3 rounds for reps, rest 30 seconds between exercises:

1 minute of kettlebell swings 53/35#

1 minute of pushups

1 minute of v-ups
Use a kettlebell that you can swing an unbroken 30 with. If it's light, swing fast. Scale pushups to remain on your feet if possible. Hold your V-up standard throughout. If you burn out, you burn out. Scale and pace wisely.
**Scored as 3 rounds: KB swing total, Pushup total and V-up total.