Crossfit Cle – CrossFit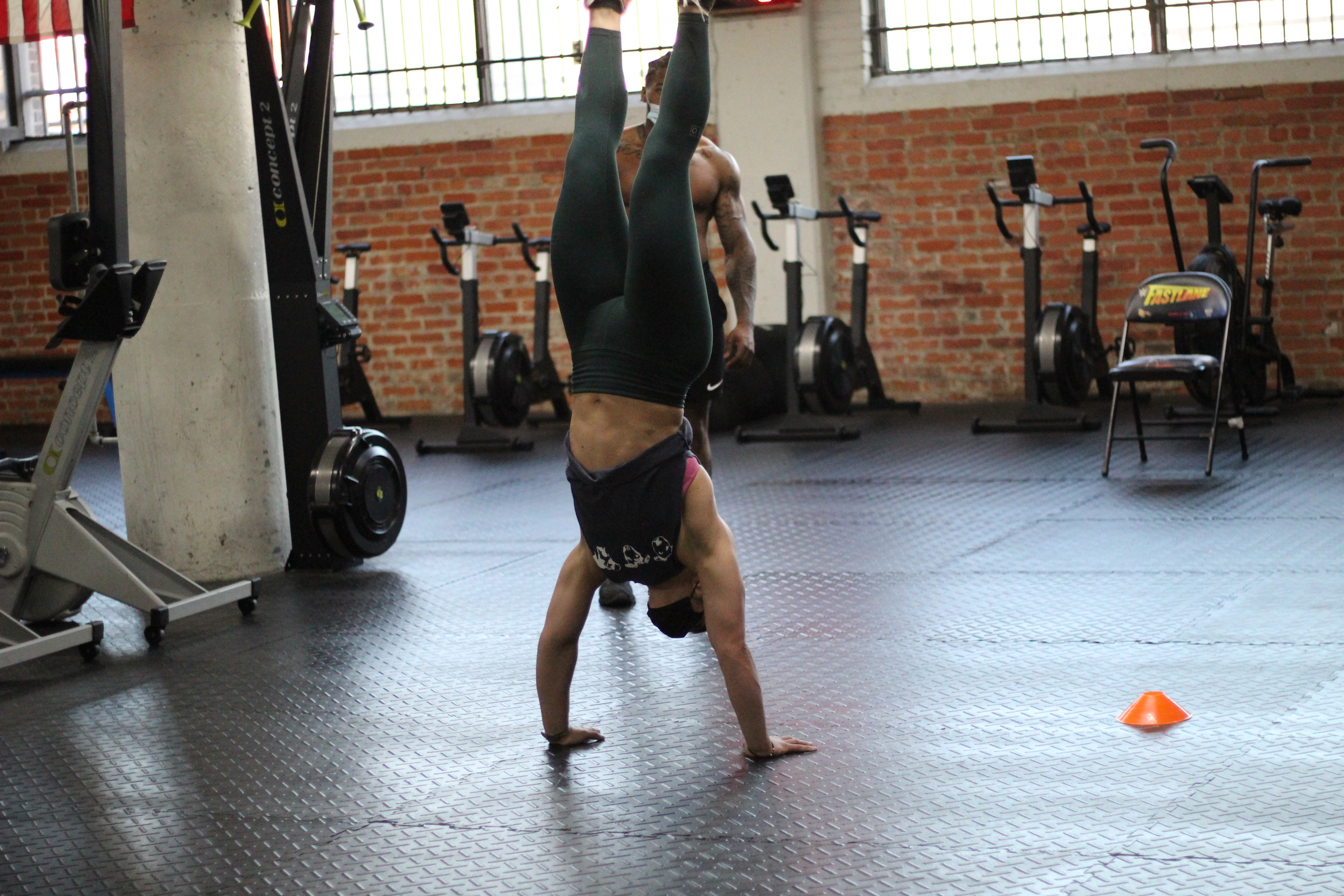 So many ways to get uncomfortable! Good work on those handstands folks!
Warm-up
Warm-up (No Measure)
2 rounds:

5 sumo foldover burpees

10 dumbbell hang power clean and jerk (light)

10 close footed squat

10 kip

5 ring row or strict pullup
Take 10 minutes to warm up your movements, do some mobility and figure out any scaling and get set to start
Metcon
Metcon (10 Rounds for reps)
20 minute alternating OTM:

10 dumbbell hang clean and jerk (5 right and 5 left) 50/35# dumbbell

2-5 lateral burpee over dumbbell
6-12 pistol

Single set of muscle ups (1-4 reps if capable, substitute 5 dips) be
*Each minute, work should be completed before 40 seconds.
Cooldown
Warm-up (No Measure)
200m walk

1 minute each side:

Couch stretch or banded lunge

Banded double hand lat stretch

Sit and reach

Doorway stretch