Crossfit Cle – CrossFit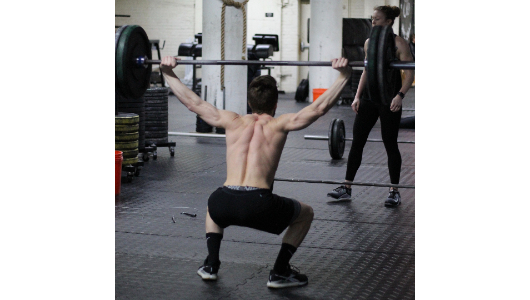 Let's get some barbells overhead!
Warm-up
Warm-up (No Measure)
2 rounds:

5 single arm dumbbell strict press R/L

10 alternating lunge

10 straight leg dead bug

15 pvc passthrough/in a squat
1 minute cranky elbows

1 minute banded lat stretch R/L
Get your barbell and do a 2 warmup sets to get to your starting weight for the strict press
Weightlifting
7 superset rounds on a 3 minute clock:

5 strict press (start light and build up to 5 RM)

7-15 GHD situp (smooth unbroken set)
Shoulder Press (7×5)
Start light and build to a 5RM for the day.
GHD Sit-ups (7xSet)
7-15 reps done in a single unbroken set
Metcon
Metcon (Time)
3 rounds for time on a Tabata timer: *12 minute cap

20 overhead squat 95/65#

50 double under (100 single under)

10 power snatch

*Rx+ for heavier OHS and power snatch.