Crossfit Cle – CrossFit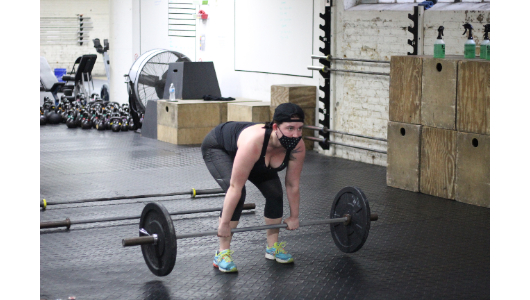 Let's welcome another member to our community!
Warm-up
Warm-up (No Measure)
High knees down

Butt kicks back
2 rounds:

10 steps of piked handstand

10 air squat

10 snap to hollow

10 PVC passthrough
2×15 second wall climb into handstand hold or shoulder taps
2 minute banded ankle mobility
Gymnastics
Metcon (8 Rounds for reps)
16 minutes alternating OTM:

Handstand – 20-30 seconds working on walks, taps or holds

Pistol – 30 seconds of fast pistols
Metcon
Metcon (AMRAP – Rounds and Reps)
15 minute AMRAP:

10 muscle snatch 75/55#

15 overhead squat

20 toes to bar
*Rx+ for 95/65#. Only use if you will be able to cycle muscle snatches in 1-2 sets each round.