Crossfit Cle – CrossFit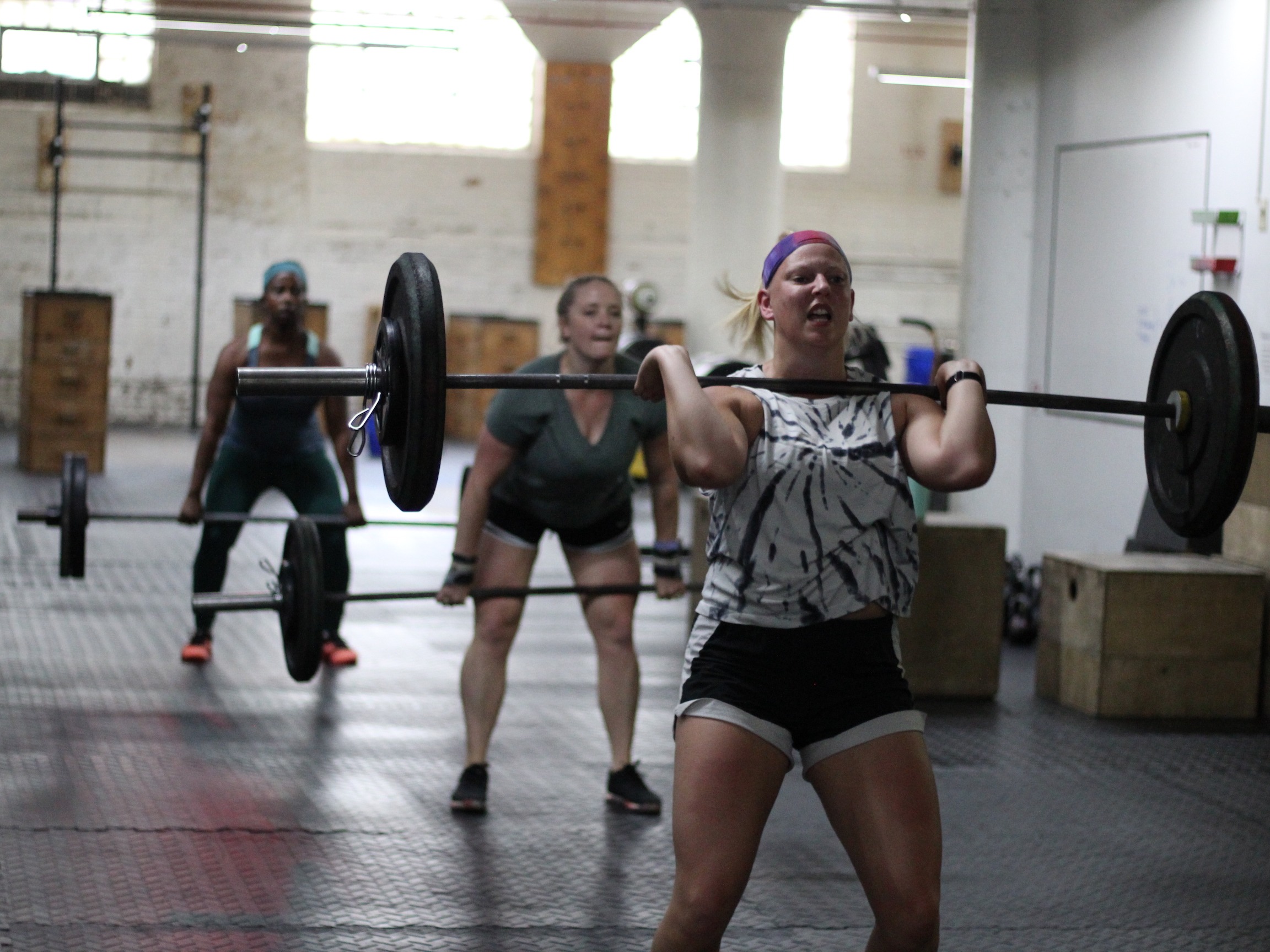 Who's gonna hold onto those barbells?
Warm-up
2 minute row (focus on loading and warming hamstrings)

10 pvc passthrough

5 K-squat

5 around the world each way

10 spiderman and reach

5 front squat with 3 second pause

5 Hang clean (from Navel, pull under)

20 sec supinated grip hang

5 scap pullup

10 kip

5 forward and backward arm circles
2 minutes of crossover stretch

1 minute of cranky elbows
Weightlifting
Deadlift (20 minutes to build to a 3 RM)
If you missed the 1RM from a few weeks back, perform a 1RM instead.
MetCon
High intensity, work the barbell in sets and don't take breaks on the burpee pullups.
Metcon (Time)
For time: *7 minute cap

12-10-8-6-4-2

Hang clean 135/95#

Burpee pullup 6″ reach to pullup bar

*Rx+ for chest to bar pullup and a heavier barbell.