Crossfit Cle – CrossFit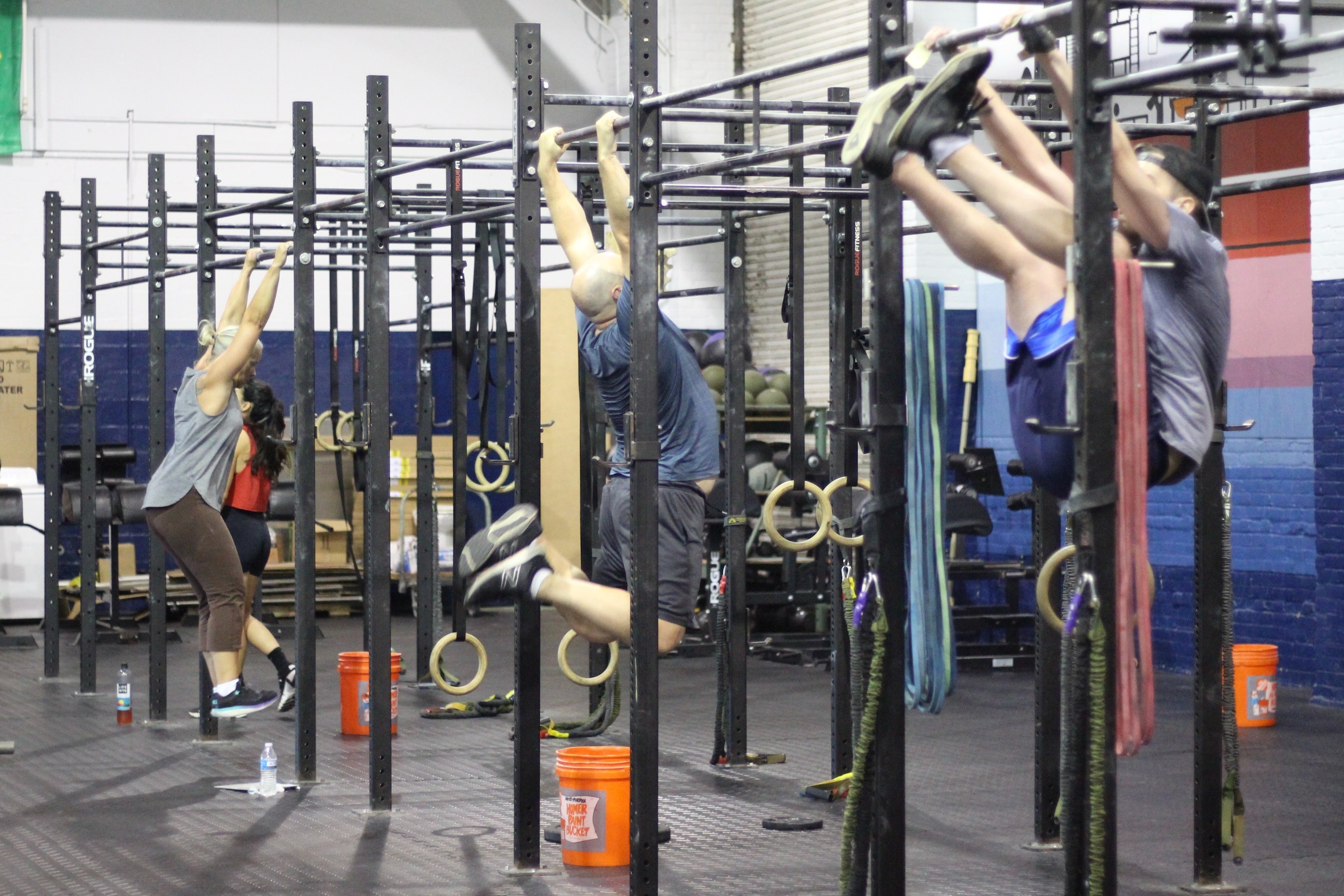 Hang on and pile up those reps!
Warm-up
2 minute row or 400m run

5 yoga inchworm

10 air squat

5 sumo foldover

10 pushup

10 spider pigeons

10 squat jump

10 pushups (hot hands)
1 minute calf stretch R/L

1 minute doorway stretch R/L
Gymnastics
6 rounds alternating OTM:
Dips (6×5-10)
Work on strict or kipping dips. Pick a repeatable rep count.
Box Hop (height) (Distance)
Work for an explosive jump and an accurate landing.
6×3-5 reps. warm up and set a challenging height. Work on the EXPLOSIVENESS of your jumps. Keep volume low enough that it doesn't become a cardio task.
MetCon
MetCon (AMRAP – Reps)
8 rounds alternating on a Tabata timer:

Deadlift 225/155#

Lateral burpee over barbell

Toes to bar

*Rx+ for alternating rounds of toes to bar and bar muscle up.
Add up your total reps to score.