Crossfit Cle – CrossFit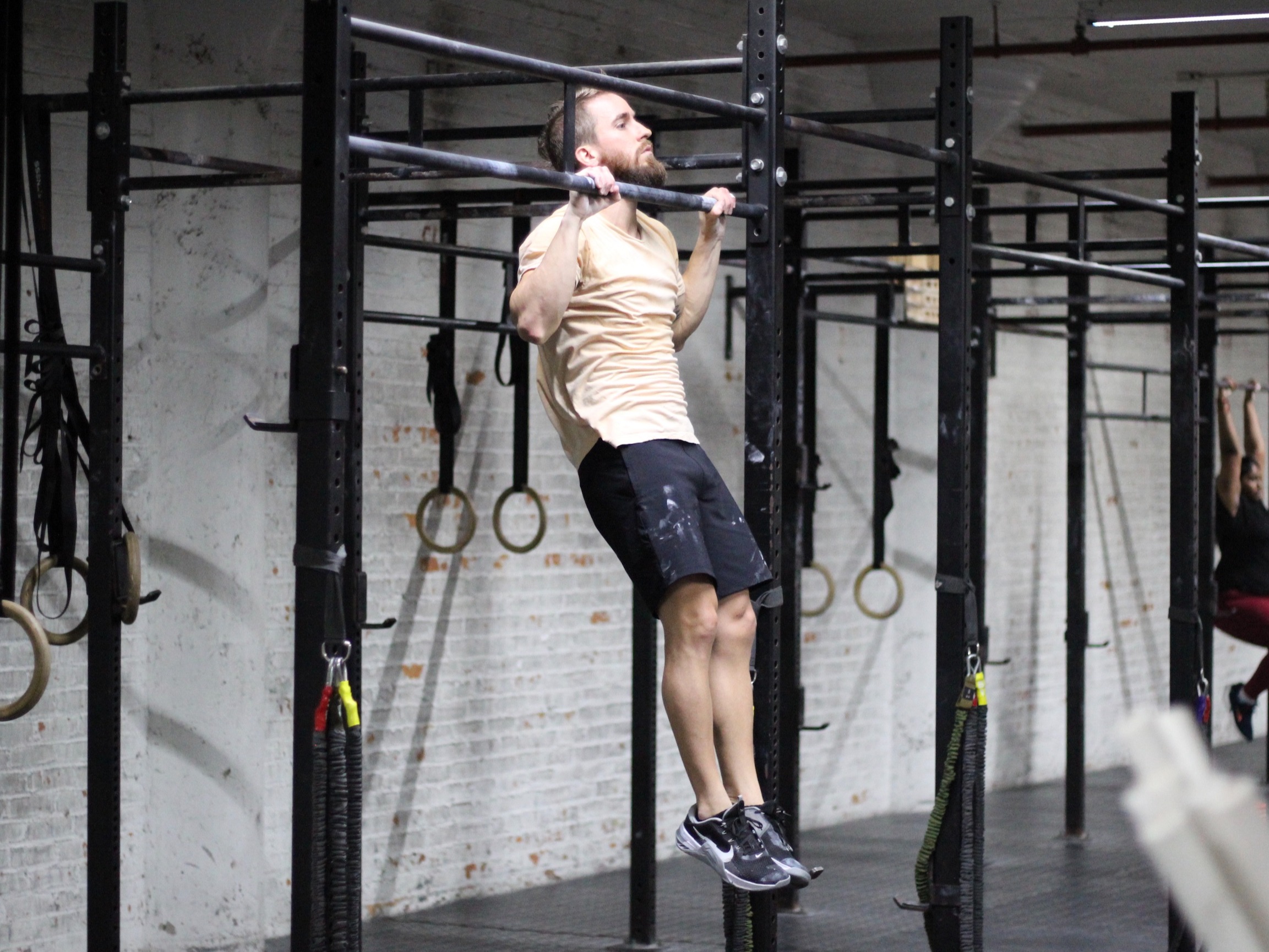 Who's ready for a little pullup pump!
Warm-up
2 rounds:

10 dumbbell strict press R/L

20 elephant trunk

10 scap pullup

20 lateral hops over dumbbell
5 yoga inchworm + reach

10 alternating dumbbell snatch

15 pvc passthrough

5 I-T-Y raise

5 around the world each way

5 90/90 raise and press
Set up barbell and warmup 2 sets to get to 50%

Set up for pullups and do a few small sets testing the chin over bar hang
Weightlifting
4 supersets on a 4 minute clock:

7 shoulder press (build to a 7 rep max)

5 strict pullup (3 second extended arm hang, 3 second chin over bar hang)

10-15 hip extension
Shoulder Press (4×7 build to a 7RM)
Start around 50% of your 1RM strict press and build to a 7RM
Strict Pullup (4×5)
Do your best to hold your body in a hollow and pull the bar to your body.
Perform reps with a 3 second extended arm hang and a 3 second chin over bar hang. Add weight if possible, scale with bands and then to a ring row if necessary.
Hip Extension (4×10-15)
Prone on a GHD. Neutral spine, working hip ROM.
Work a smooth, unbroken set. Work on using glutes and hamstrings to bring the spine to or slightly past horizontal each rep.
Metcon
An in and out chipper. Control your opening row pace so you can work unbroken or near unbroken on the dumbbell snatches and then finish with an aggressive row.
Metcon (Time)
For time:

500/400m row

30 dumbbell snatch 50/35#

100 double under (200 single under)

30 dumbbell snatch

500/400m row

*Rx+ for a 70/50# dumbbell snatch.