Crossfit Cle – CrossFit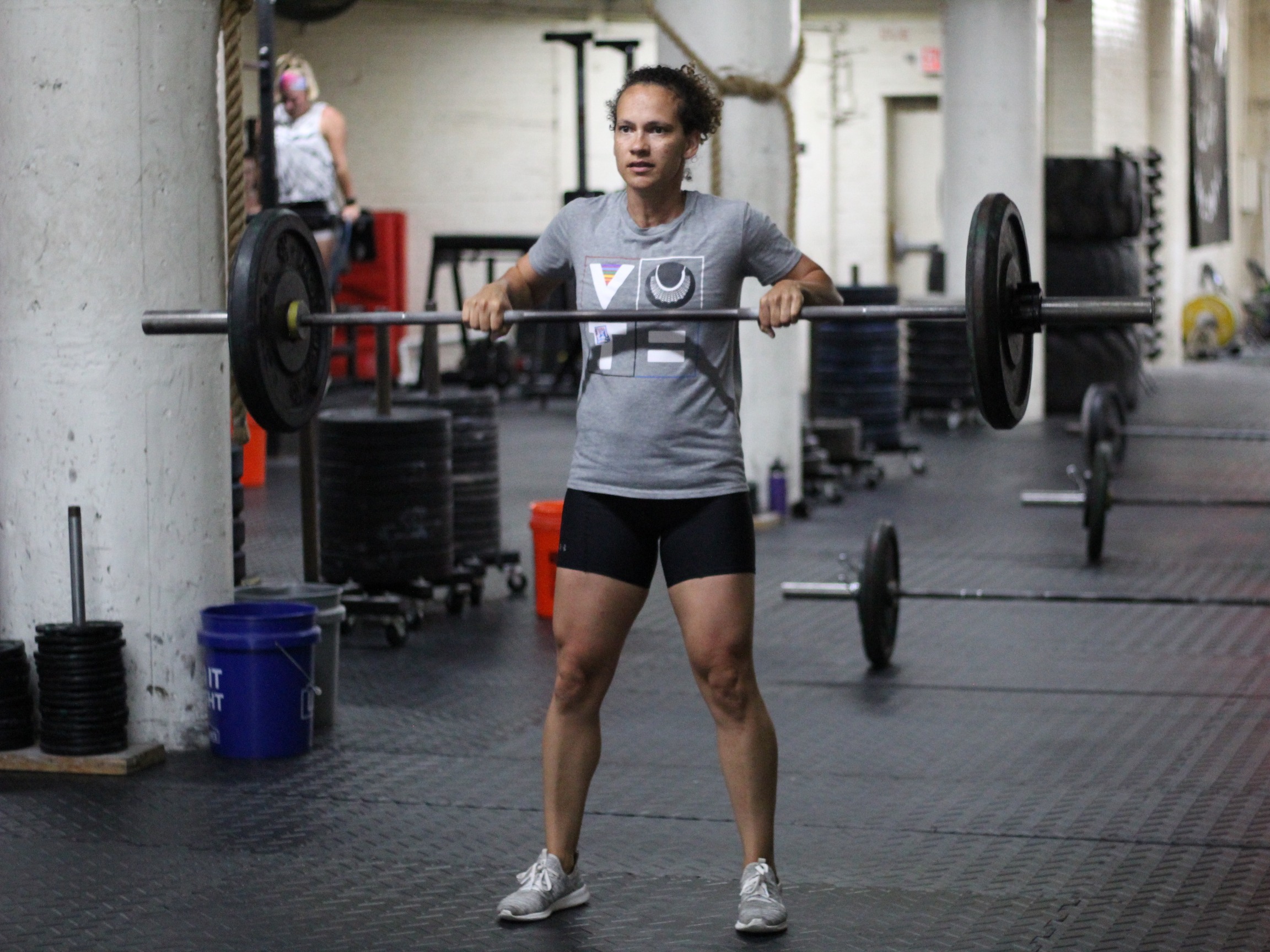 Keep those barbells close and keep close to your barbell!
Warm-up
3 rounds, 30 second stations:

Box step up

Summo fold over

PVC passthrough/around the world
10 pushup normal base

10 straight leg dead bug

5 pushup wide base

10 spiderman

5 pushup close base

90 seconds of crossover/open

5 pvc muscle clean to strict press
Warmup into 70% for deadlift and do a warmup set of 5 bench press
Weightlifting
6 superset rounds on a 3 minute clock:

5 deadlift 70-80%+

10 double dumbbell bench press
Deadlift (6×5 at 70-80%)
Start heavy and get heavier. All touch and go reps with controlled ground contact.
Dumbbell Bench Press (6×10)
Bench press with dumbbells
Build up in the first two sets and hold a single heavy load for the final 4 sets.
MetCon
Metcon (AMRAP – Rounds and Reps)
13 minute AMRAP:

1 muscle clean and strict press (no more than 70% of your 1RM strict press)

2 back rack box step up 20/18″

15 situp

2 muscle clean and strict press

4 box step up

15 situp

3, 6, 15…

**Rx+ for GHD situp.