Crossfit Cle – CrossFit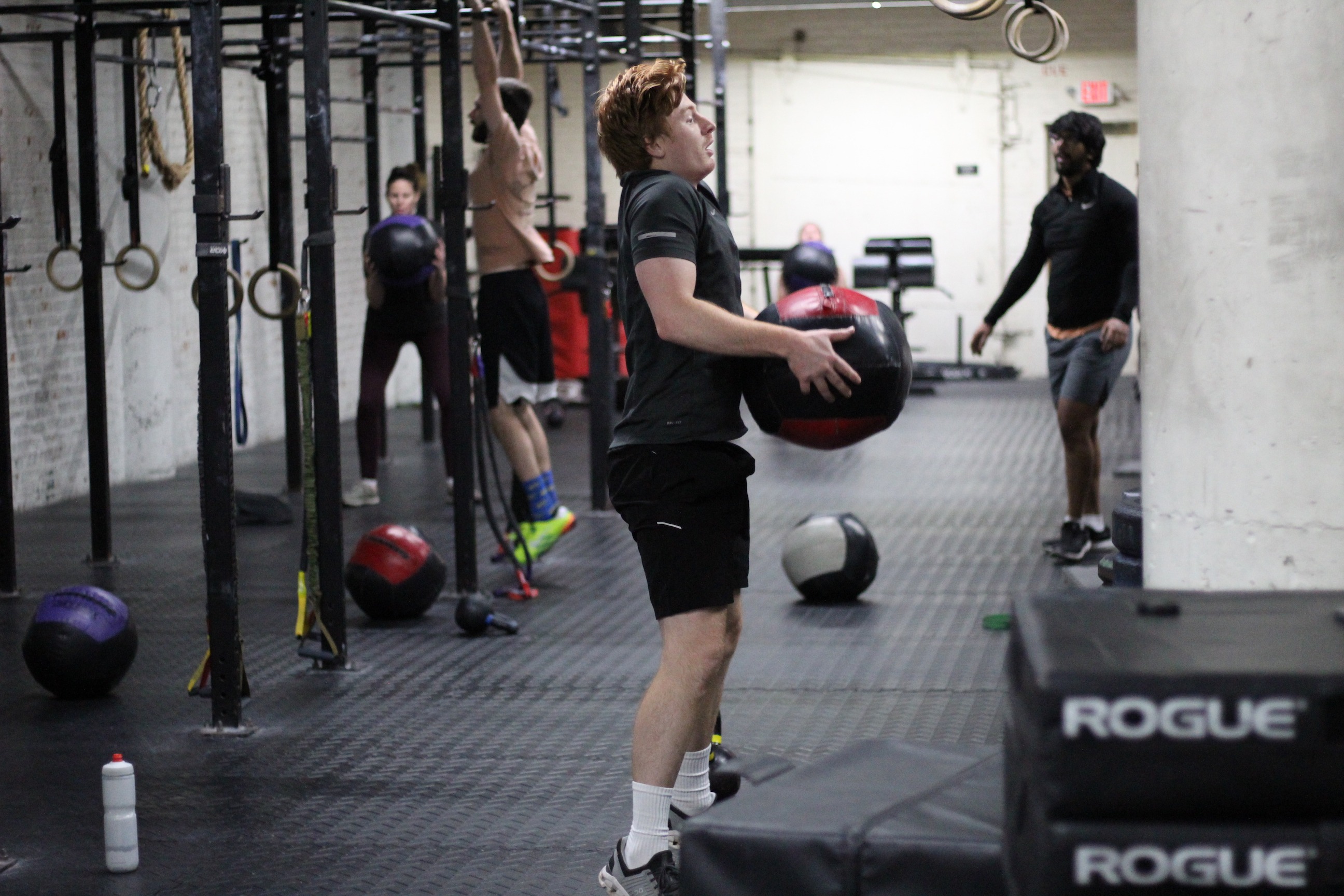 Open hips, shrug shoulders and pull yourself under!
 
Warm-up
2 rounds, 30 second stations:

Air squat

Inchworm

PVC passthrough

Elephant trunk
3 each with a PVC pipe:

Down and finish

High pull

Front squat

Tall clean (toes and shrug, then pull under your bar)

Low hang clean

Push jerk

Split jerk
1 minute banded crossover R/L

1 minute banded hip opener R/L

1 minute cranky elbows
Weightlifting
Build to a heavy weight that you can maintain for the final 5 rounds. It's an opportunity to work on technique and timing with relatively large loads!
Clean and Jerk (10x 1 on the minute)
10 minutes OTM:

1 clean and jerk

*Start around 50%, build to over 80% and stay over 80% for the final 5 rounds.
MetCon
A 20 minute AMRAP can grind you into a pulp! Pace it early when those rounds feel easy and you'll save some gas in the tank for the finish.
MetCon (AMRAP – Rounds and Reps)
20 minute AMRAP:

6 deadlift 275/205#

12 pullup

18 pistol

*Rx+ for chest to bar pullup and/or 315/235 deadlift.