Crossfit Cle – CrossFit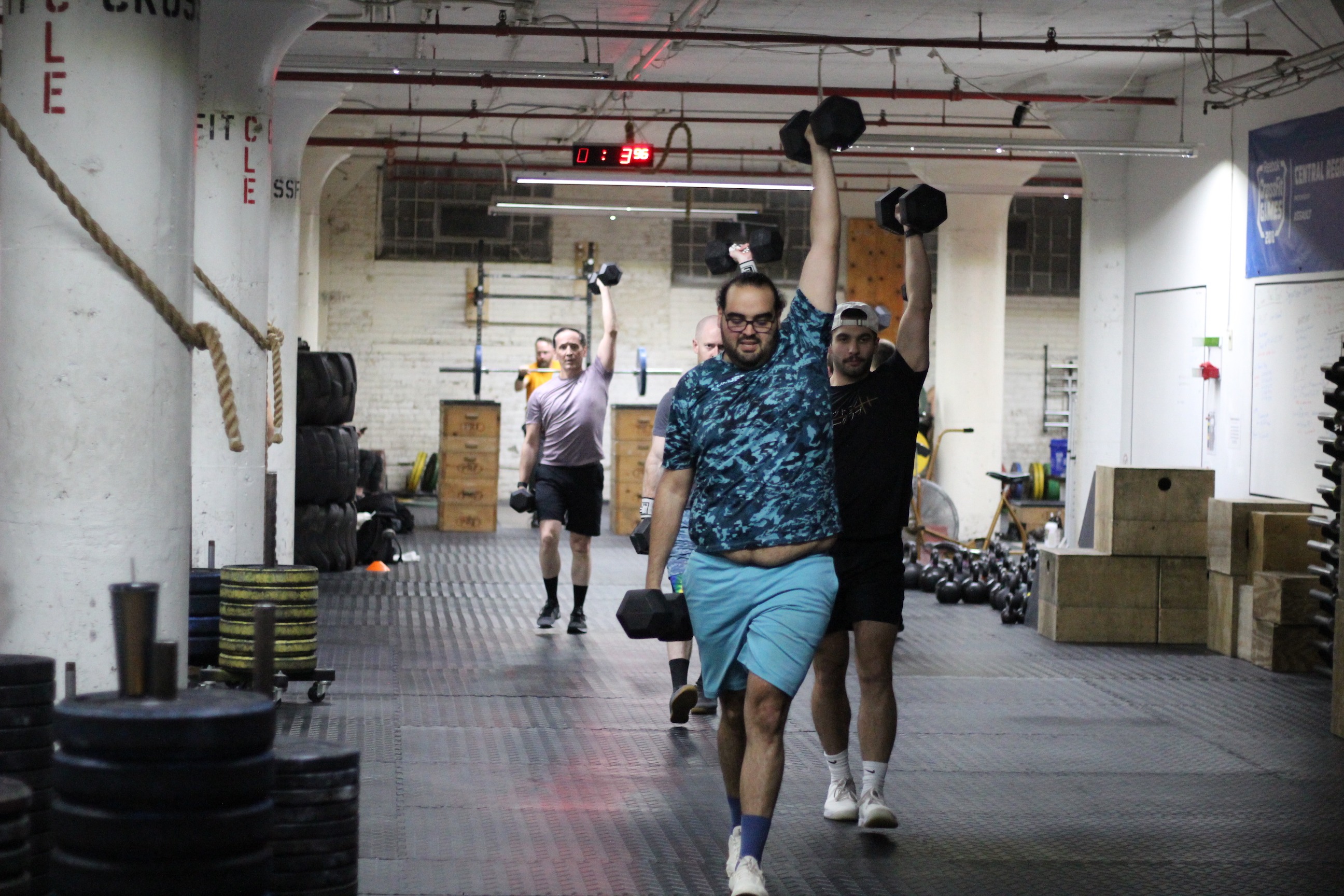 Today we will have our normal morning hours 5:30am-11am classes and open gym. Afternoon classes 3:30pm-6:30pm as usual But there will NOT be any afternoon open gym (typically 12pm-3:30pm, but cancelled for today).
Warm-up
2 minute erg

High knees down

Butt kicks back

10 air squat

Bear crawl

Spiderman

10 pushup

Lateral slide down and back

10 situp

10 glute bridge

10 straight leg dead bug

5 press to updog + 2 reaches

10 lunge stretch (Samson's/Twists)

10 squat and hip raise
7 minutes to work your own mobility needs
Restarter:

15 seconds each erg with a smooth transition between to restart the heart and get you ready for that first minute of work!
MetCon
Intervals today because tomorrow is Thanksgiving! You've got twice as much work as you get rest. Don't go too hard out the gate. Set a strong but maintainable pace and improve after the second round if you find you're leaving some calories on the table.
5 rounds of a 3 erg mixup (5 Rounds for calories)
5 rounds for calories, rotating 3 ergs:

1 minute work erg 1

30 second rest

1 minute work erg 2

30 second rest

1 minute work erg 3

30 second rest
Cooldown
2 minute light erg

30 second pigeon pose R/L

1 minute seated forward fold

30 second lunge stretch R/L

30 second hanging lat stretch R/L