Crossfit Cle – CrossFit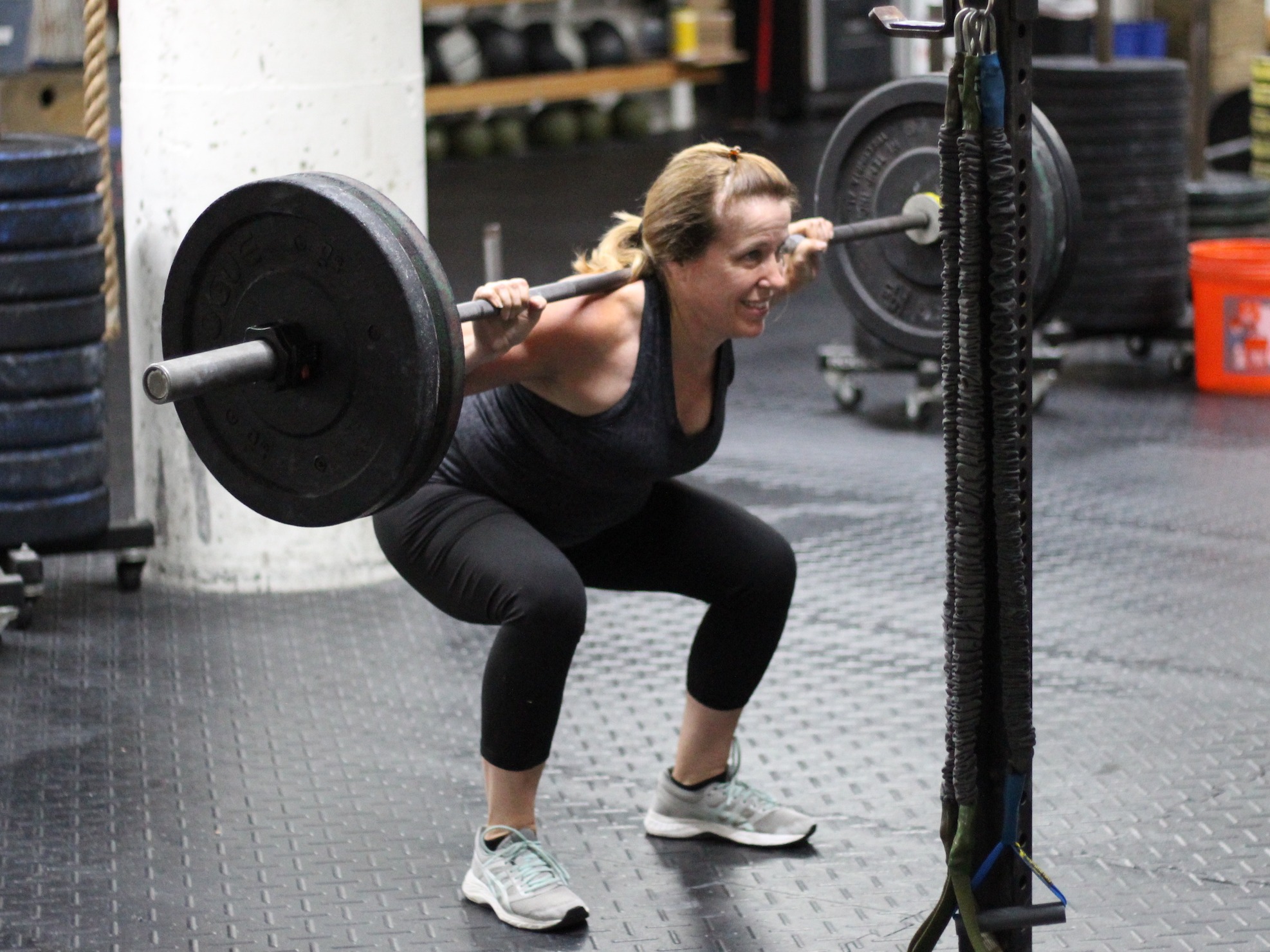 Let's see where that back squat is at!
Warm-up
2 minute erg

2 rounds:

10 spiderman

5 K-squat

10 pvc passthrough

5 windmill R/L
10 single arm alternating dumbbell power clean and jerk

10 goblet squat
1 minute banded crossover R/L

1 minute olympic wall squat
Weightlifting
20 minutes to establish a 1RM back squat

*Use the first 10 minutes to warmup and build to 80%+. Do 4-5 heavy singles in the final 10 minutes ascending to your new 1RM.
Back Squat (Build to a 1RM)
Metcon
This may be one of the last running workouts this year. Bring a jacket if you need to and let's get outside!
Metcon (Time)
3 rounds for time:

16 alternating single arm dumbbell power clean and jerk 60/40#

15 pullup

400m run

*Rx+ for a heavier dumbbell AND chest to bar pullups.