Crossfit Cle – CrossFit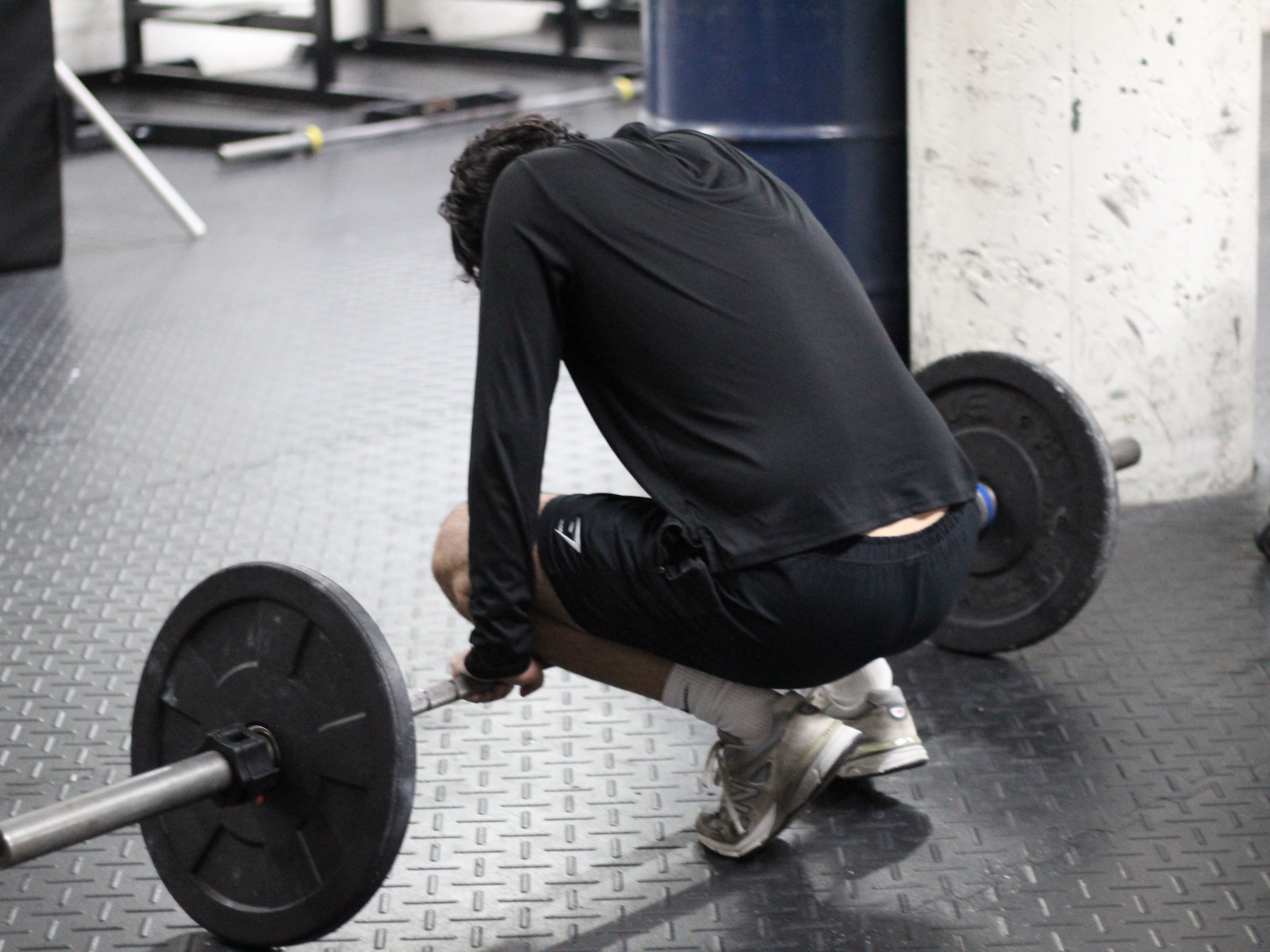 Get up and move that barbell!
Warm-up
1 BURPEE for Jason's Birthday!

2 minute erg

10 single arm dumbbell strict press R/L

5 windmill R/L

10 pvc passthrough

5 I-T-Y raise

5 yoga inchworm and reach

5 90/90 raise and press

30 seconds of around the worlds
Review single leg RDL and select KB
90 second cranky elbow

30 second barbell thoracic spine opener
Weightlifting
7 superset rounds on a 3 minute clock:

3 push press build up to a very heavy triple

5 single leg RDL each leg
Push Press (7×3 building to a very heavy triple)
Single Leg Romanian Deadlift (7×5 reps each leg)
Load with a kettlebell. Focus on keeping your core and rear leg locked in. All the motion happens at the hip.
MetCon
12 minute cap should make it spicy! Use a weight that you can perform in quick, small sets. Work on keeping your core tight on the pushups and stay relaxed on the jump rope!
MetCon (Time)
For time: *12 minute cap

21-15-9-3

Power clean 115/80#

Hand release pushup

3x Double under/5x single under

*Rx+ for 135/95# barbell or Handstand pushup.