Crossfit Cle – CrossFit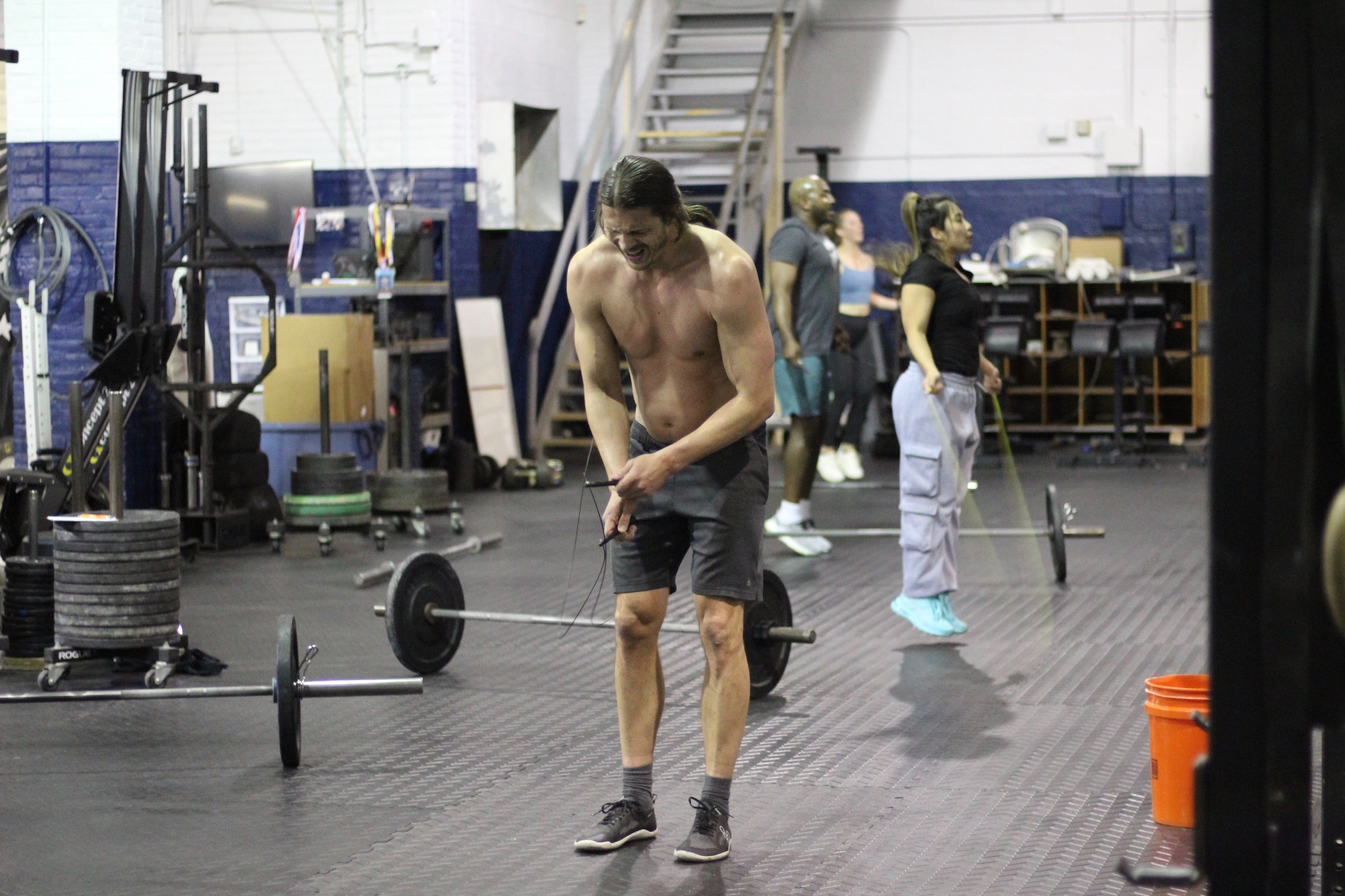 Happy Birthday Iva and Randy! May you continue to bring burpees our way for many years to come!
Warm-up
3 minute erg
2 rounds:

10 situp and reach

8 lunge and stretch

6 Cossack squat
15 pvc passthrough

10 good morning

10 shoulder to overhead

10 back squat

10 low + high Spiderman
MetCon
Two birthdays, one workout. It's gonna be doozy though!
Prime Time to Split the Difference (Time)
2 rounds for time:

10 shoulder to overhead 1/2 bodyweight

20 back squat

30 pullup

40 deadlift

50/40 calorie row

60 second flutter kick

65 double under (90 second work window)

*You must complete 59 lateral burpees over your barbell during this workout, you may spread these burpees out as you desire.
Rx+ if you do all 59 burpees in a single block!