Crossfit Cle – CrossFit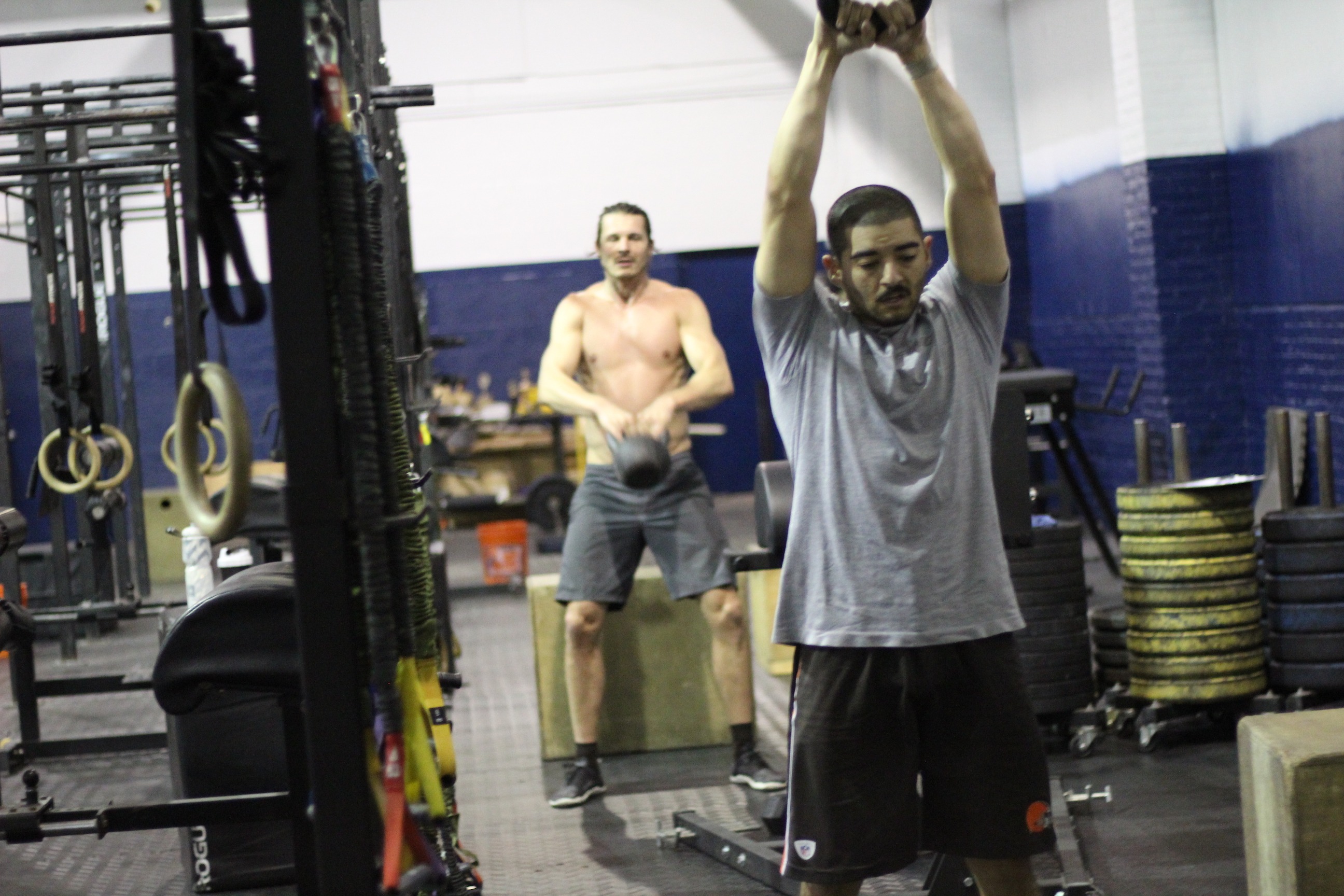 Swing, press, squat. It's a kettelebll kinda day.
Warm-up
2 rounds, 30 sec per movement:

Air squat

Jump rope

Sit-up and reach

Glute bridge

Weightless windmill
30 second supinated grip hang

5 crossover band snow angel

5 pike pushup

30 second hanging lat stretch R/L

5 90/90 raise and press

2 wall climb
2 minutes working overhead mobility
Gymnastics
12 minutes alternating OTM:

Single set of strict handstand pushup

Single deadhang (25-45 seconds)
Handstand Push-ups (6x set)
Dead Hang (Time)
6x set
MetCon
Metcon (4 Rounds for reps)
4 round AMRAP on a 40/20 timer:

Kettlebell swing 53/35#

Double under

Kettlebell push press (5 rep sets)

Goblet squat
set up as 4 rounds so you can record each movement as a total.