Crossfit Cle – CrossFit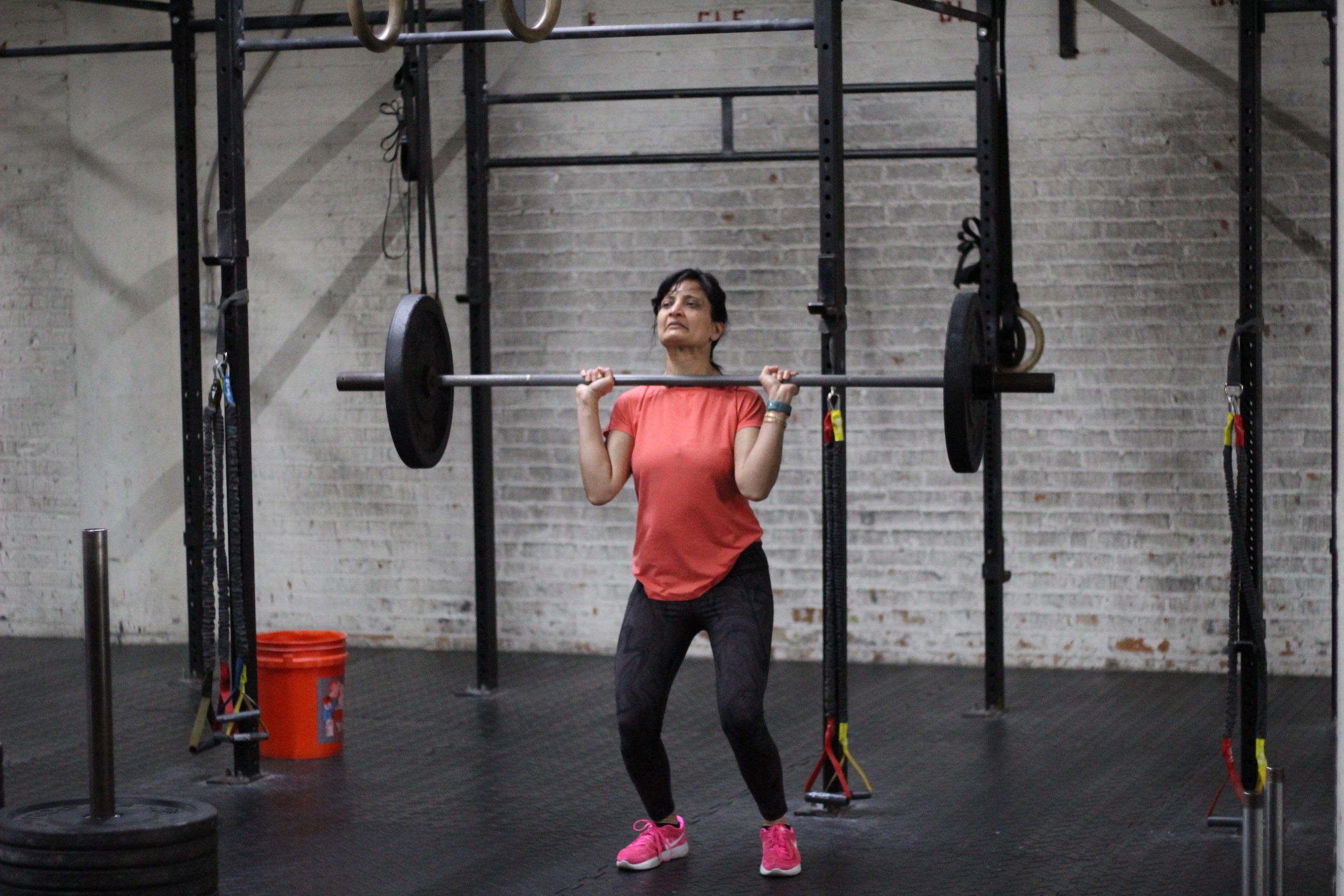 power clean and jerk
so far the barbell travels
six minutes a flash
Warm-up
3 rounds, 30 second stations:

Air squat x2,overhead squat x1

Spiderman, Samson's stretch, Pigeon

Good morning
10 pvc passthrough

5 overhead squat

5 press in snatch

10 pvc passthrough
1 minute banded lat stretch R/L

1 minute cranky elbow stretch
With a barbell:

5 overhead squat

5 press in snatch
Weightlifting
5 supersets on a 4 minute clock:

5 overhead squat 60-75% of 1RM

5-10 hip extension (2-3 second negatives)

10 ring row (make it as spicy as you can while keeping 10 good reps unbroken)
Hip Extension (5×5-10)
Prone on a GHD. Neutral spine, working hip ROM.
Work a 2-3 second negative and a normal snap back to the top.
Overhead Squat (5×5)
60-75% of 1RM
Ring Rows (5×5-10)
Make it as spicy as you can while keeping 10 good reps unbroken!
MetCon
Make a plan before you start. You'll have to keep a pace of 15 reps a minute or better to break 6 minutes.
MetCon (Time)
3 rounds for time: *6 minute cap

15 power clean 135/95#

15 shoulder to overhead