Crossfit Cle – CrossFit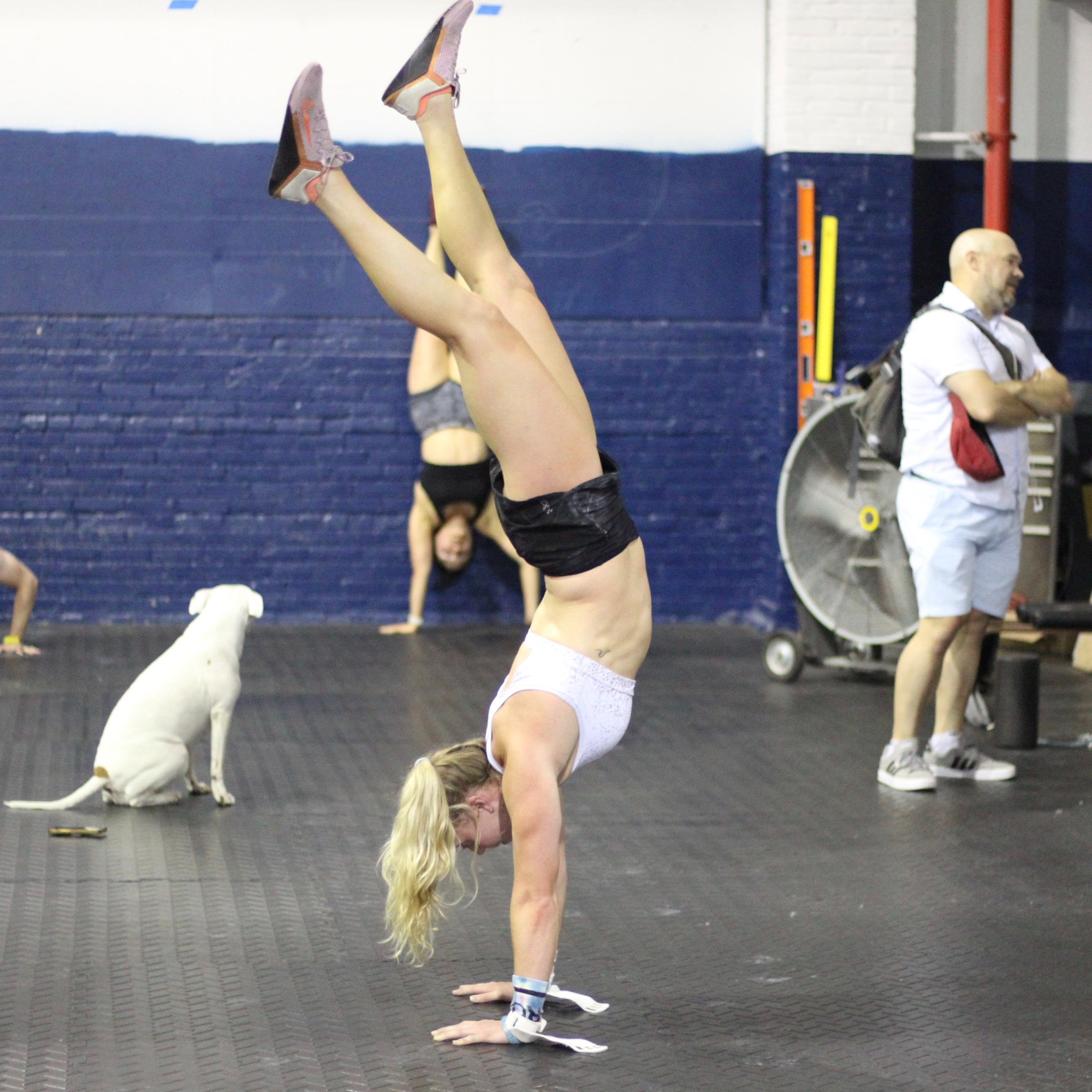 Upside down and looking at the ground.
Warm-up
2 minute erg

5 yoga inchworm

10 Spiderman into pigeon

10 Crossover and open

5 I-T-Y raise

30 second hang

5 pike pushup

10 I raise

30 seconds of big shoulder circles

2 wall climb 10 second hold at the top
1 minute banded lat stretch R/L
Gymnastics
7 rounds alternating OTM:

30 seconds of handstand work (walks or holds encouraged)

30 seconds max double under
Handstand drill (7x 30 seconds (walks or holds encouraged))
Pick any handstand drill and work on getting better in small doses.
Double-Unders (7x 30 seconds)
WOD
WOD (4 Rounds for reps)
4×3 minute AMRAP, rest 1 minute between rounds:

30/24 cal row

25 wallball shot 20/14# to 10/9′

Lateral burpees over medball

*Your score is the number of burpees you complete each round. Scale calories and wallball shots evenly to allow you to make the burpees each round.