Crossfit Cle – CrossFit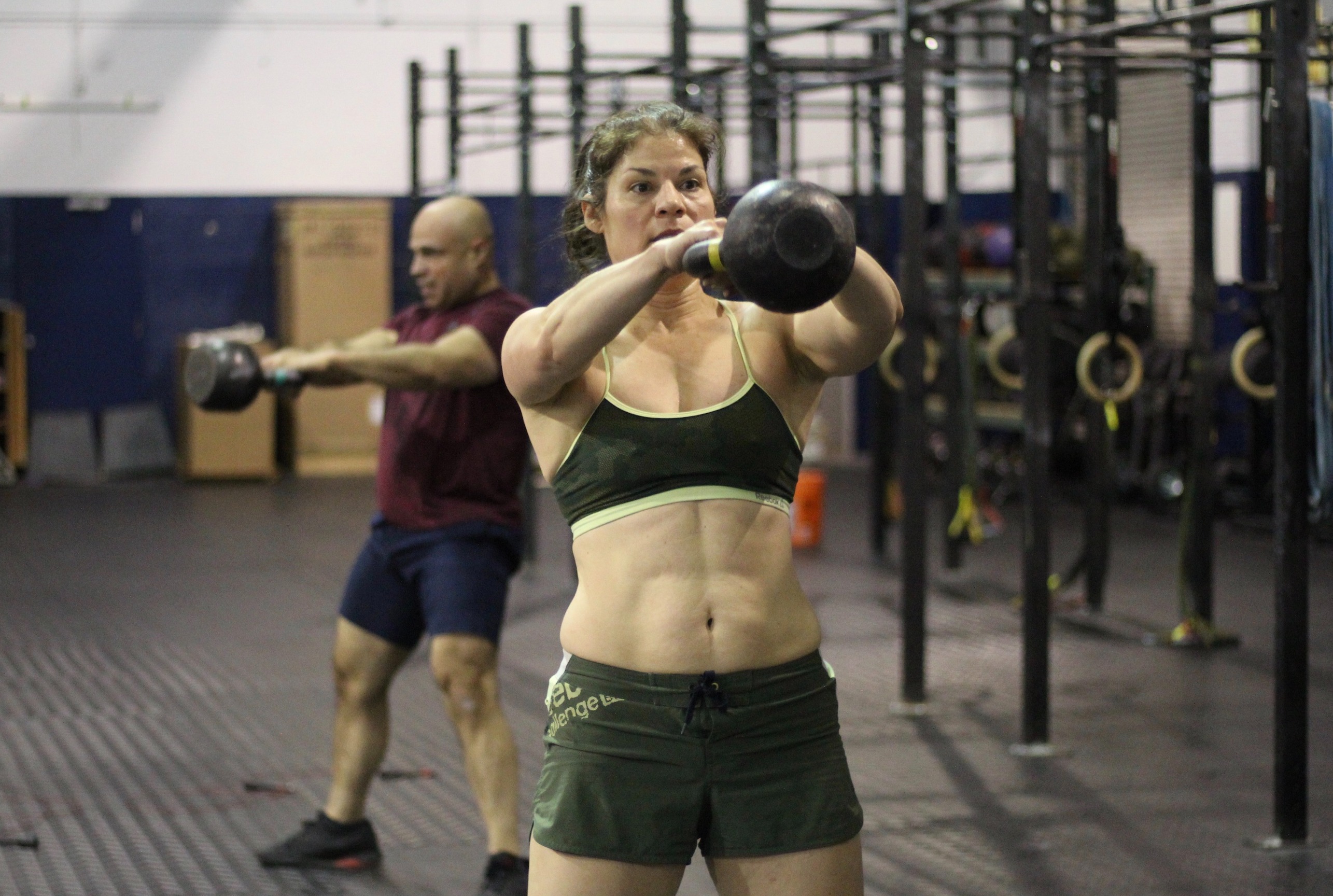 Hip tossing kettlebells yet again!
Warm-up
Rounds on a 30 second station:

Alternating lunge

Weightless windmill

Pushup/pike pushup

Pvc passthrough
10 straight leg dead bug

10 glute bridge

10 Cossack's squat

10 goodmorning (long hold)

10 alternating pigeon

5 around the world each way
20 banded hamstring lockout R/L

1 minute banded double lat stretch
Weightlifting
3 superset rounds on a 5 minute clock:

15 good morning

Max set of handstand pushup
Good Mornings (3×15)
Work weight in the range of 25-30% range of your 1RM front squat.
Handstand Push-ups (3x Max set)
You may work strict or kipping. Scale to allow you more than 5 reps in each round.
MetCon
MetCon (Time)
3 rounds for time:

30 kettlebell swing 53/35#

20 lateral burpee over the kettlebell

*Rx+ for a heavier kettlebell.