Crossfit Cle – CrossFit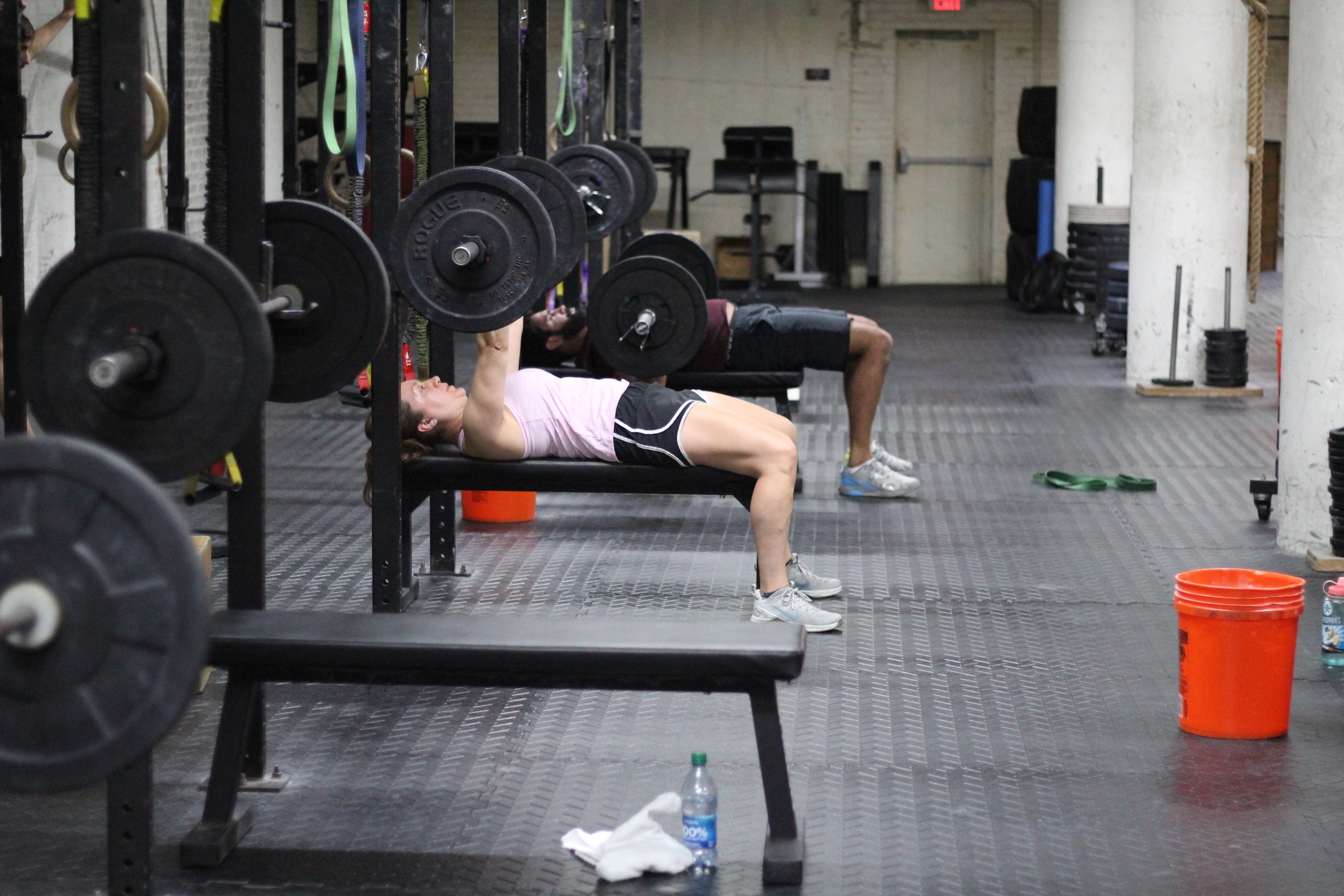 We are here to pump you up!
Warm-up
Weightlifting
A little push pull to balance things out in the chest, shoulders and back!
4 supersets on a 4 minute clock:

15 dumbbell bench press (heavy)

10 single arm bent over dumbbell row R/L
Dumbbell Bench Press (4×15)
Bench press with dumbbells
build up to heaviest 15 possible.
Bent Over Row (4×10 R/L)
use a GHD or the rig for support.
MetCon
A bit different than what you are used to, you will do 2 Tabata cycles on each movement before rotating to the next station, 4 rounds of that, 12 minutes in total!
MetCon (3 Rounds for reps)
4 round AMRAP on a Tabata timer:

2x box jump over 24/20″ (jump ALL the way over without touching the box)

2x sumo deadlift high pull 75/55#

2x push press

*Rx+ for heavier barbell.