Crossfit Cle – CrossFit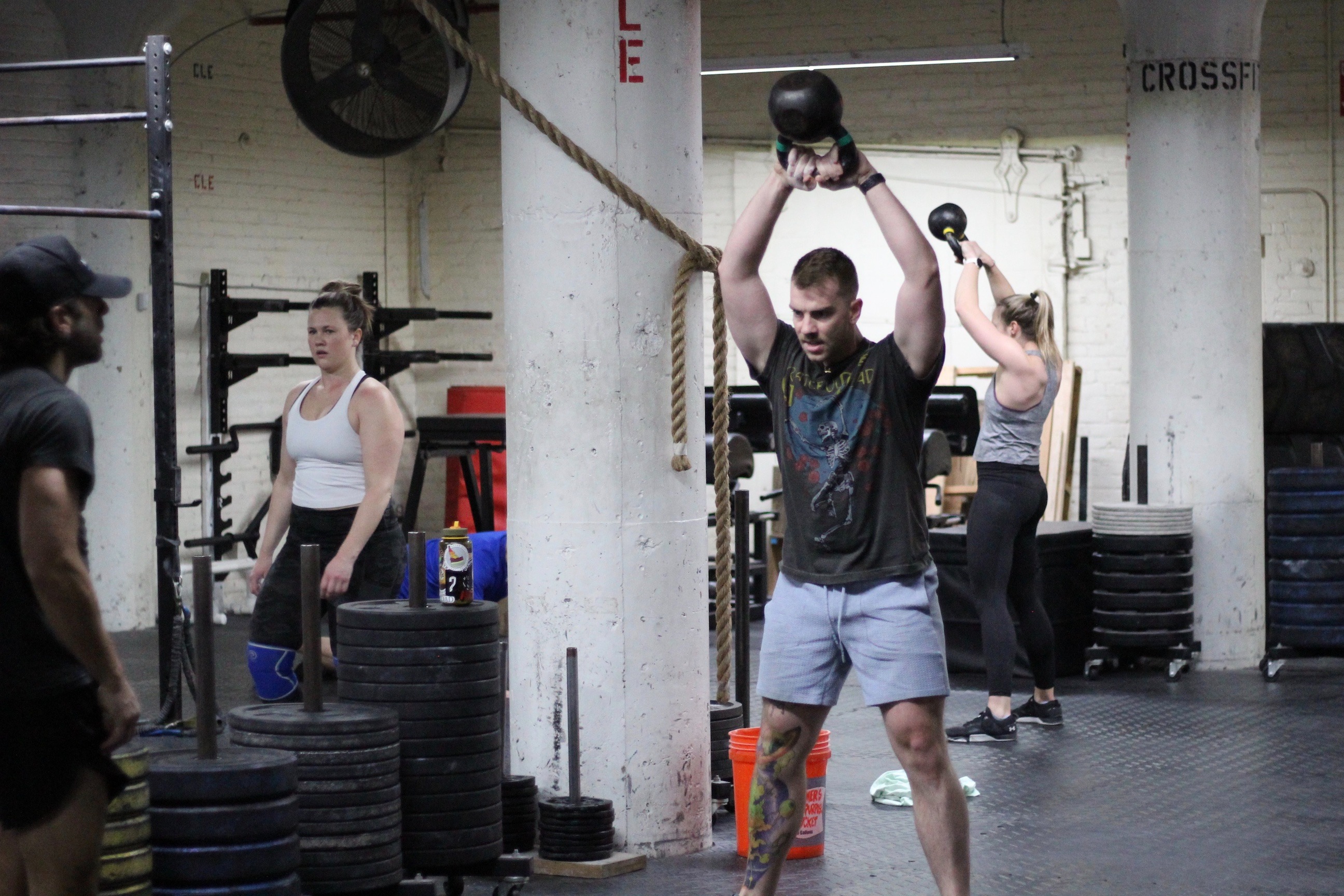 shoulders scream grip goes
twenty or eternity
push on past the pain
 
Warm-up
2 minute erg or run

10 lunge and passthrough

10 banded good morning

10 around the worldin an active squat

10 spiderman to pigeon
5 down and finish

5 high pull

5 hang muscle clean

5 hang power clean

5 hang clean

4 lunge
1 minute banded hip opener R/L
Weightlifting
6 supersets on a 3 minute clock:

Clean into lunge complex:

Hang muscle clean

Hang power clean

Hang clean

4 alternating lunge

5 ring rows super slow going the same speed both ways
Barbell Lunge Complex (Weight)
Hang muscle clean

Hang power clean

Hang clean

4 alternating lunge

*Start light enough to have a predictably safe lungeand work to a heavy finish.
Ring Rows (6×5)
5 ring rows super slow going the same speed both ways
MetCon
5 burpees in 20 seconds. Thats the pace it takes to finish 50 in the tabata, You got this!
MetCon (AMRAP – Reps)
5 rounds on a Tabata timer:

2x lateral burpee over kettlebell

2x kettlebell swing 53/35#