Crossfit Cle – CrossFit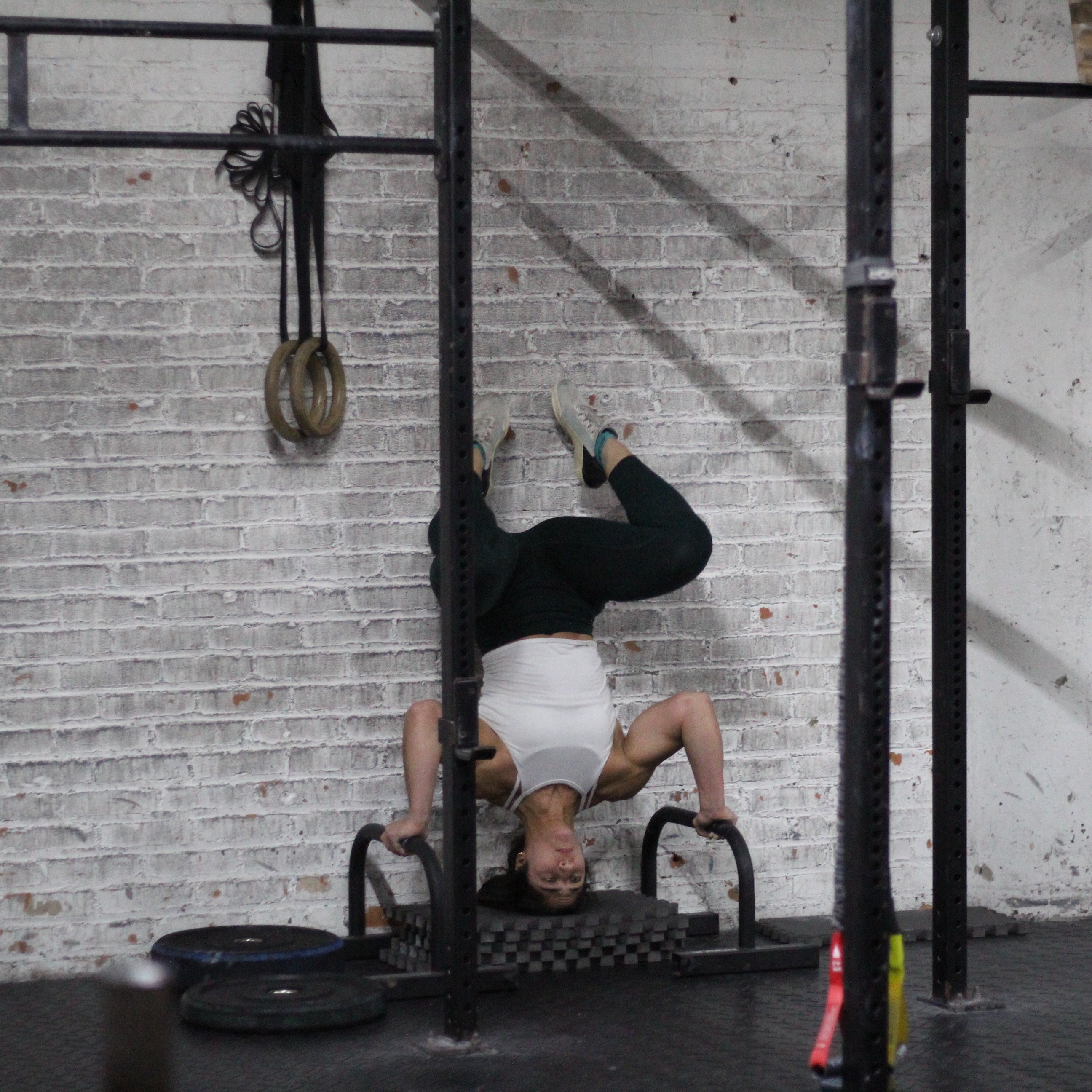 Flip it and kip it!
Warm-up
3 minutes of "Cindy":

5 pullup

10 pushup

15 air squat
5 yoga inchworm

10 weightless windmill

10 Cossack's squat

10 sumo foldover

15 pvc passthrough

5 thruster (pause 2 seconds in the squat and focus on speed when you drive out of the squat

5 around the world in an active squat
60-90 seconds of front rack mobility.
Build up to your first round thruster load.
Weightlifting
7 supersets on a 3 minute clock:

5 thruster (build 3 sets and hold for final 4 sets)

15-30 second L-sit
Thruster (7×5)
Build 3 sets and hold for final 4 sets
L-Sit (7- 15-30 seconds)
Try to hold your time straight through.
MetCon
MetCon (Time)
12 rounds for time:

3 handstand pushup

9 sumo deadlift high pull 53/35#

12 goblet squat

*Rx+ for strict or deficit hspu or heavier kettlebell.
50 Burpee February
Let's get the month started with a fast one! You can do these 50 reps anywhere, so if you didn't get them done at the gym, set up a timer and knock them out at home!
10×5 burpee sprints (Time)
10 sets for time with 10 seconds rest between sets:
5 burpee (standard burpee with a small hop and a clap at the top.)
Record your finish time (the time on the clock when you finish your final rep).