Crossfit Cle – CrossFit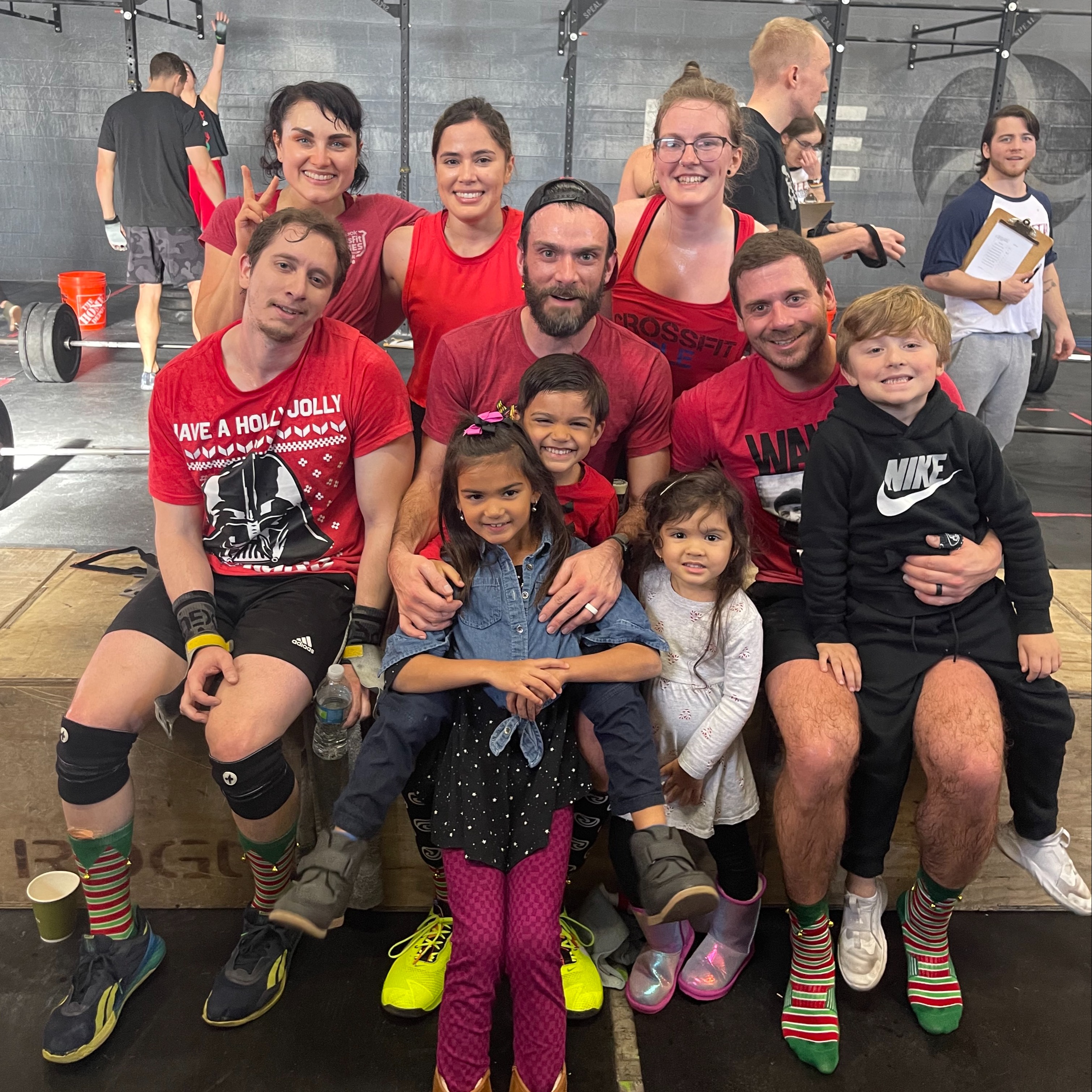 They jingled all the way to the end! Great work y'all!
Warm-up
2 minute erg

15 pvc passthrough

5 yoga inchworm

10 overhead squat (pause just above parallel)
5 down and finish

5 high pull

5 hang muscle snatch

3 high power snatch balance

3 low power snatch balance

5 low hang power snatch

5 around the world each way
1 minute banded lat stretch R/L

90 seconds to hang, kip, do scap pullups and loosen shoulders for power snatch and toes to bar
Weightlifting
It's back again! Bump that weight up from last time if you dare! Take some detailed notes, they will help guide your effort next time this shows up!
10×5 power snatch OTM (Weight)
Use a single weight for all 10 rounds. Keep reps touch and go. Should not start feeling heavy until the back half. Technique is key, get lower into your power position as you become more fatigued. Suggested bar weight starts around 50% of your 1RM power snatch, look up your priors and increase weight if you think you can handle it.
11-7-2022 repeat.
MetCon
Stuck on the Tabata timer! This is meant to be a series of higher intensity bursts. Do larger sets and try to use all 20 seconds if possible.
MetCon (Time)
For time on a Tabata timer: *15 minute cap

100 double under (5cyclesmax)

30 burpee over kettlebell

50 kettlebell swing 53/35#

30 toes to bar

50m walking lunge

Rx+ for an overhead lunging with kettlebell (switch arms for each Tabata cycle.