Crossfit Cle – CrossFit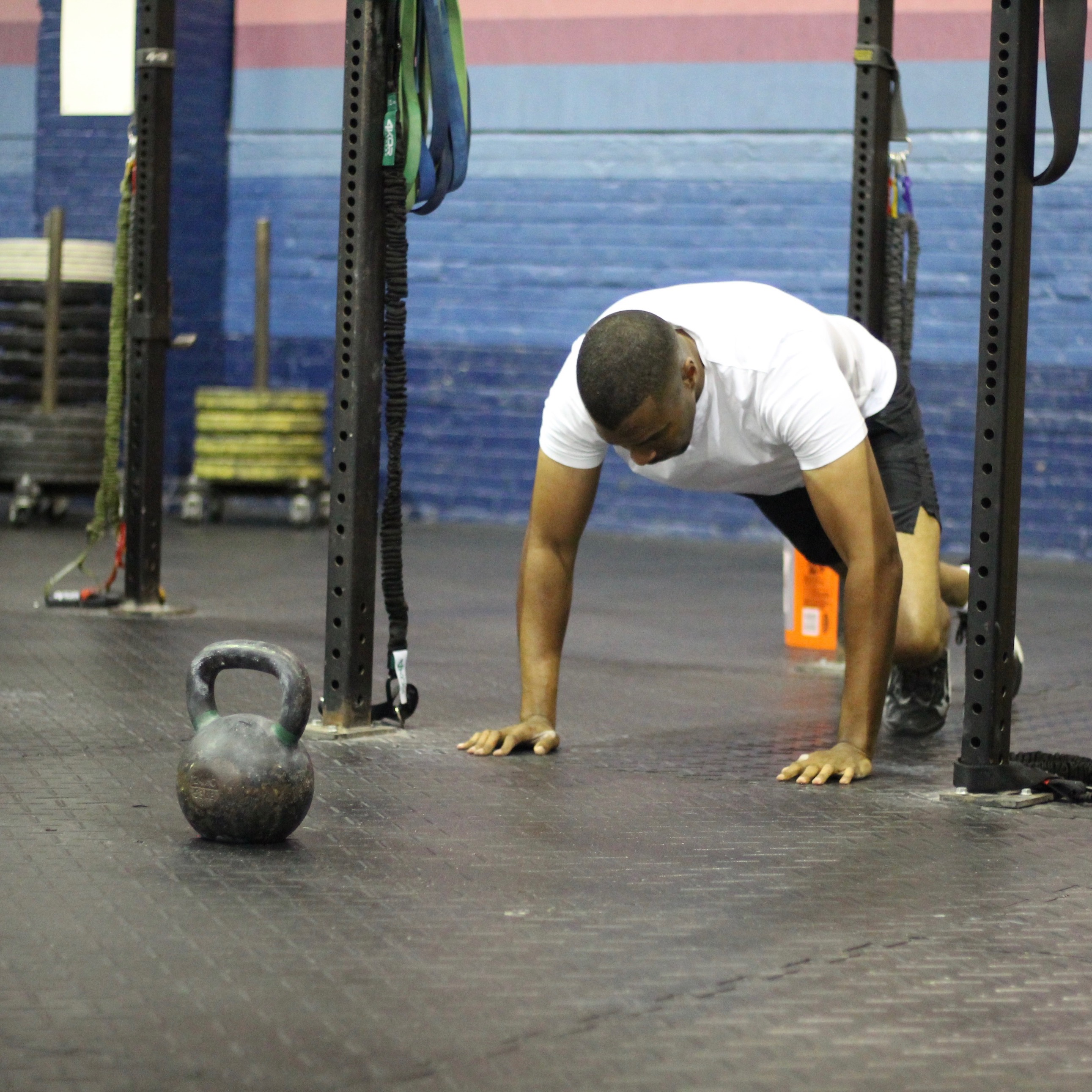 Yeah burpees!
Warm-up
2 rounds:

10 band good morning

10 band passthrough / around the world

10 air squat / Cossack's squat

10 sumo foldover
5 band strict press over and back
1 minute banded lat stretch R/L

1 minute banded hip opener R/L
Weightlifting
5 rounds alternating OTM:
Strict Press Over and Back (5×2)
Perform a strict press. Lower the bar to your back. perform a strict press behind the neck.
That's 2 reps of the complex.
Flutter Kick (5×30-45 seconds)
MetCon
MetCon (Time)
4 rounds for time, 30 seconds of rest between movements:

15 lateral burpees over kettlebell

18 kettlebell swing

21 goblet squat

*Ideally you will do each movement unbroken and in 1 minute or less. Choose your own kettlebell weight and note it in the comments. Scale reps if movements will run longer than 1:15.