Crossfit Cle – CrossFit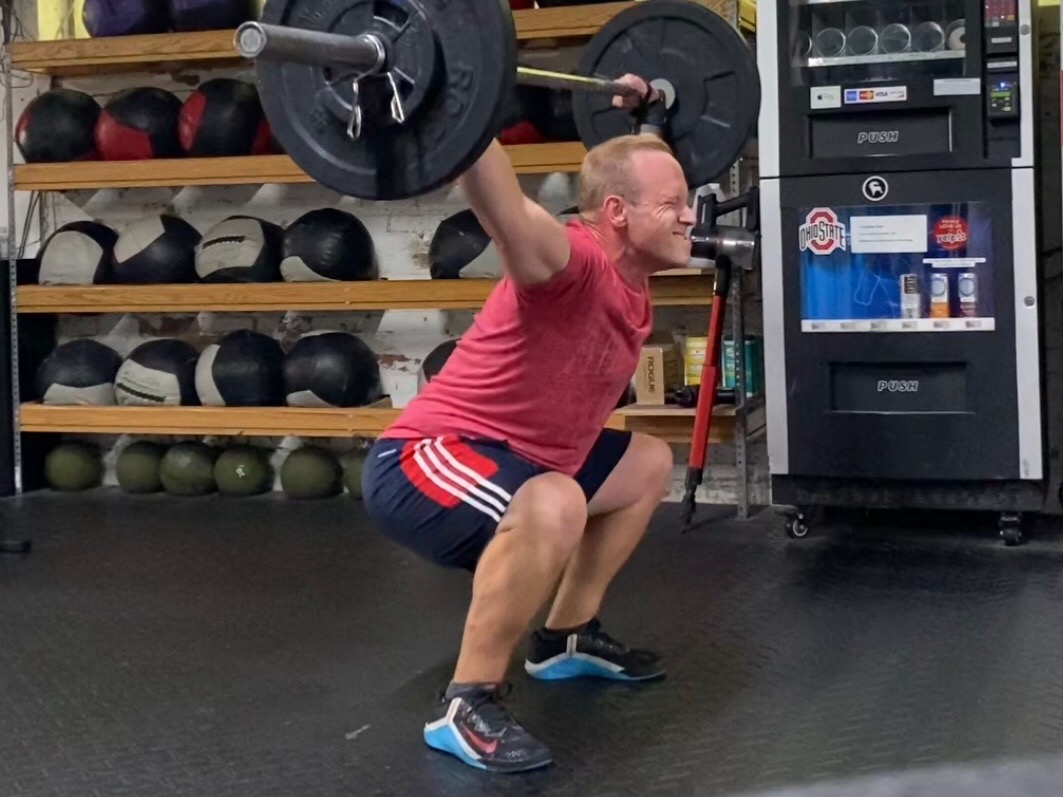 Hanging on for that final rep!
Warm-up
Warm-up (No Measure)
High knees down

Butt kicks back

Stiff leg bear crawl
Grab 2 KB, One light one moderate:

10 Russian Kb swing

5 windmill R/L

5 goblet squat with 5 second hold

10 kettlebell swing
Lunge and twist

10 pvc passthrough

Demo and practice both Bella and Bear complex.
Do some cranky elbows and warmup into complex.
Weightlifting
10 minutes on the minute:

1 Bear complex

OR

1 Bella complex
Bear Complex (10 minutes OTM)
Power Clean
Front Squat
Push Press
Back Squat
Second Push Press
Work 50-70% of your 1RM clean and jerk.
*For This bear complex, view the Push press as a shoulder to overhead. Jerks are advised.
Bella Complex (10 minutes OTM:)
Power clean

Shoulder to overhead

Front squat

Shoulder to overhead
Work 50-70% of your 1RM clean and jerk
MetCon
Metcon (Time)
For time:

25 burpee toes to bar

500m row

75 wall ball shot 20/14# to 10/9'

100m walking lunge

75 kettlebell swing 53/35#

500m row

25 burpee pull-up

*Rx+ for 45/35# overhead walking lunge.