Crossfit Cle – CrossFit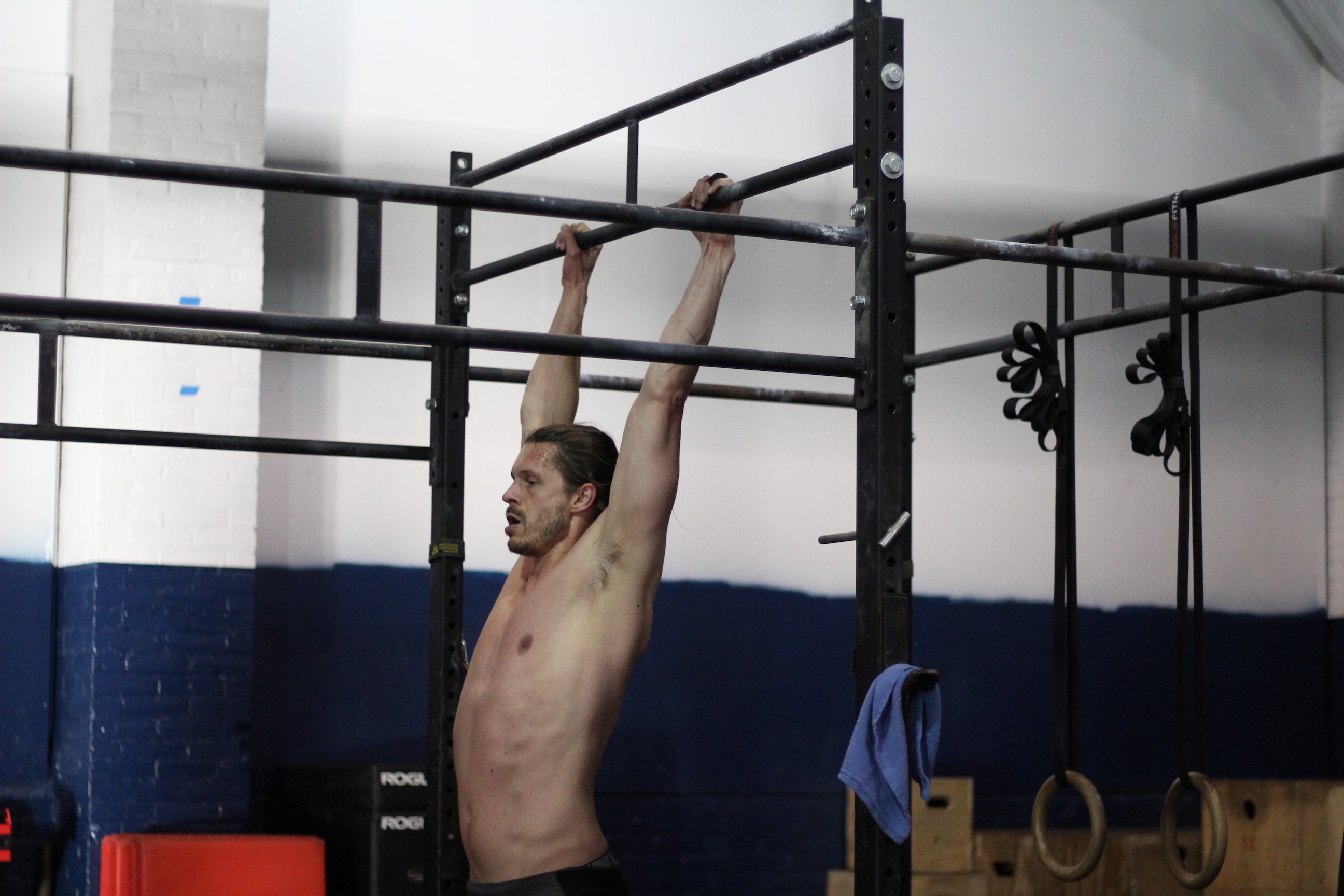 Hangin on for one more rep!
Warm-up
2 minute erg or 400m run

15 pvc passthrough

10 k-squat

10 pushup to updog and reach

10 sit-up and reach

10 scap pullup

20 slap hug

10 Kip

5 forward and backward arm circles

2×5 Kip to pullup

10 prone swimmers

2 minute Olympic wall squat

2 minutes from rack stretch
MetCon (AMRAP – Reps)
MetCon:

30 minutes alternating OTM:

10-20 wallball shot 20/14# to 10/9′ (unbroken)

5-15 pullup (unbroken)

3 power clean (Touch and go)

*This whole workout is meant to be done in unbroken sets. Attempt to choose an appropriate weight and rep count that allow you complete all sets unbroken. Rx+ for Chest to bar pullups.
Power Clean (10×3)
Touch and go set. Start with a moderate weight and build to a heavy weight by round 6. hold that weight for the final 5 rounds.