Crossfit Cle – CrossFit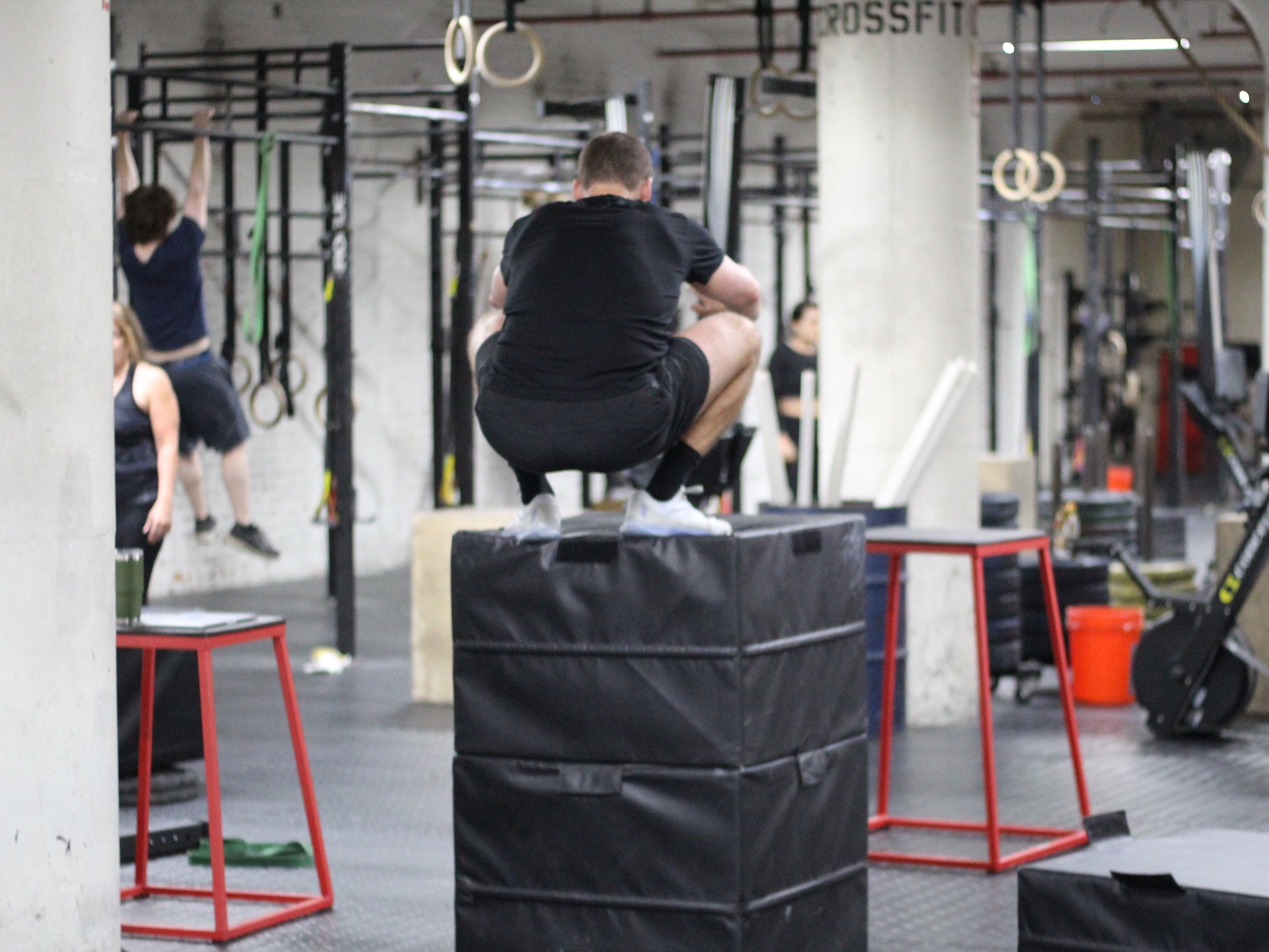 Let's bust out those hops!
Warm-up
2 rounds:

5 pushup

10 situp

Jog down and back
10 lunge and passthrough (band)

10 banded good morning

10 snap to hollow

10 press to updog
1 minute banded crossover stretch R/L

1 minute banded lat/pec stretch R/L
Metcon
Metcon (4 Rounds for reps)
3 rounds for reps, 1 minute station, 30 second rest between movements:

Box hop 24/20″

Kettlebell swing 53/35#

Pushup

Kettlebell sumo deadlift high pull
Scored with the total number of reps completed at each of the 4 movements.
Accessory
3 supersets:

4x 2 way lunges R/L Farmers carry dumbbells

30 second flutter kick

30 second lemon squeeze
Dumbbell Lunge Complex (4x 2-way lunge R/L farmers carry dumbbells)
Perform the complex with a dumbbell or a set of dumbbells as prescribed.
Forward step, return, Backward step, return. Do all for 4 2-way reps in a row on one leg before switching legs. Set amounts to 16 total lunges.