Crossfit Cle – CrossFit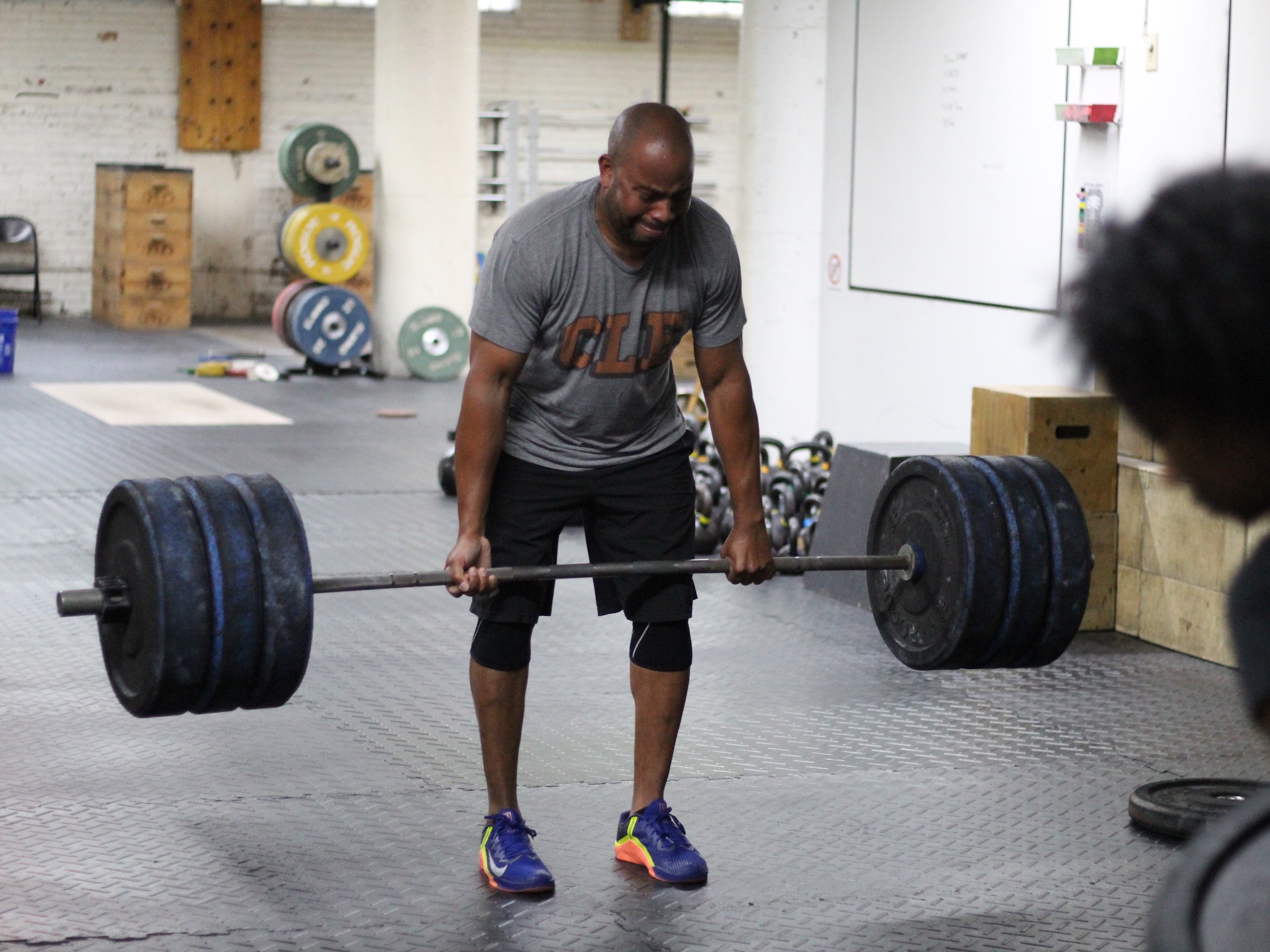 Heavy barbells don't move themselves!
Warm-up
2 rounds:

10 air squat

10 double dumbbell strict press

10 spiderman and reach/ Samson's stretch
15 pvc passthrough

10 k-squat

2 way wrist stretch 30 second each

10 wide stance squat and reach

20 elephant trunk

5 sumo deadlift high pull

5 front squat

10 pvc passthrough/around the world
2 minutes for front rack mobility
Weightlifting
Front Squat (In 20 minutes complete:
7-5-5-3-3-1-1-1)
Build up to a very heavy single for the day.
MetCon
Short workout with no other place to go… just you and the barbell! Start fast and stay fast. Minimal breaks, go unbroken when possible.
Metcon (Time)
For time:

10-9-8-7-6-5-4-3-2-1

Sumo deadlift high pull 75/55#

Thruster