Crossfit Cle – CrossFit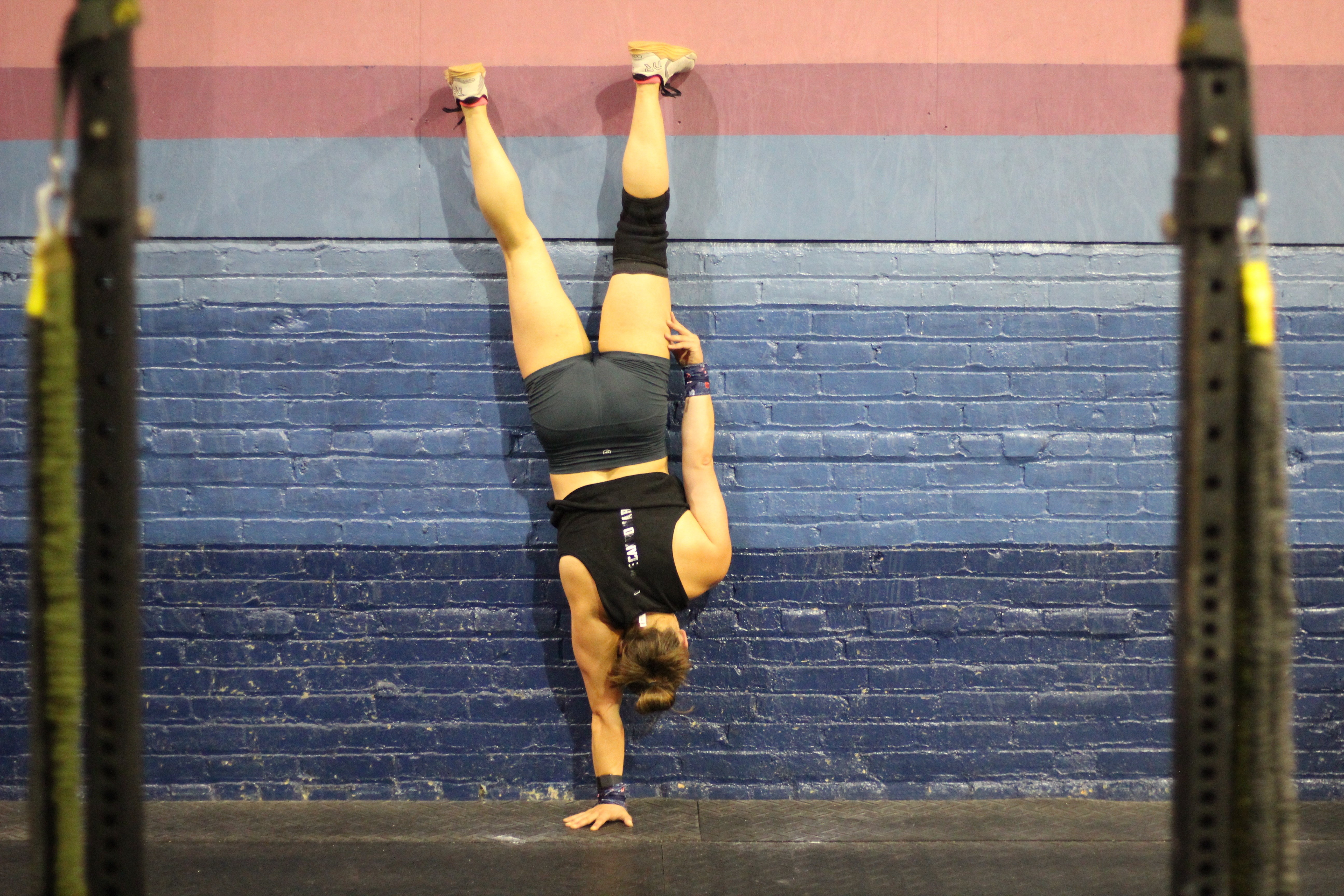 Working outside your comfort zone… at least for most of us!
Warm-up
3 minute shoulder tap Cindy:

5 pullup

10 shoulder tap (in a plank, pike or handstand)

15 air squat
5 yoga inchworm (long down dog)

10 squat and reach

10 situp and reach

10 crossover

10 scorpion

5 prone swimmer
10 scap pullup

Wall climb to 10 second handstand hold

30 second supinated grip hang

2 kick up to 10 second handstand hold
5 minutes of mobility and prep for gymnastics and power snatches.
Gymnastics
6 rounds alternating OTM:
Strict Pullup (Single unbroken set)
Pullup without a kip. Scale with a band, negatives or to ring rows as needed.
Maintain same rep count for all 6 rounds.
Handstand drill (20-30 seconds of work)
Work specified time or reps at handstand drill/skill
Pick a repeatable work load and work to improve quality each round.
MetCon
MetCon (Time)
3 rounds for time:

400m row

15 lateral burpee over rower

12 power snatch 115/80#

*Rx+ for 135/95#.