Crossfit Cle – CrossFit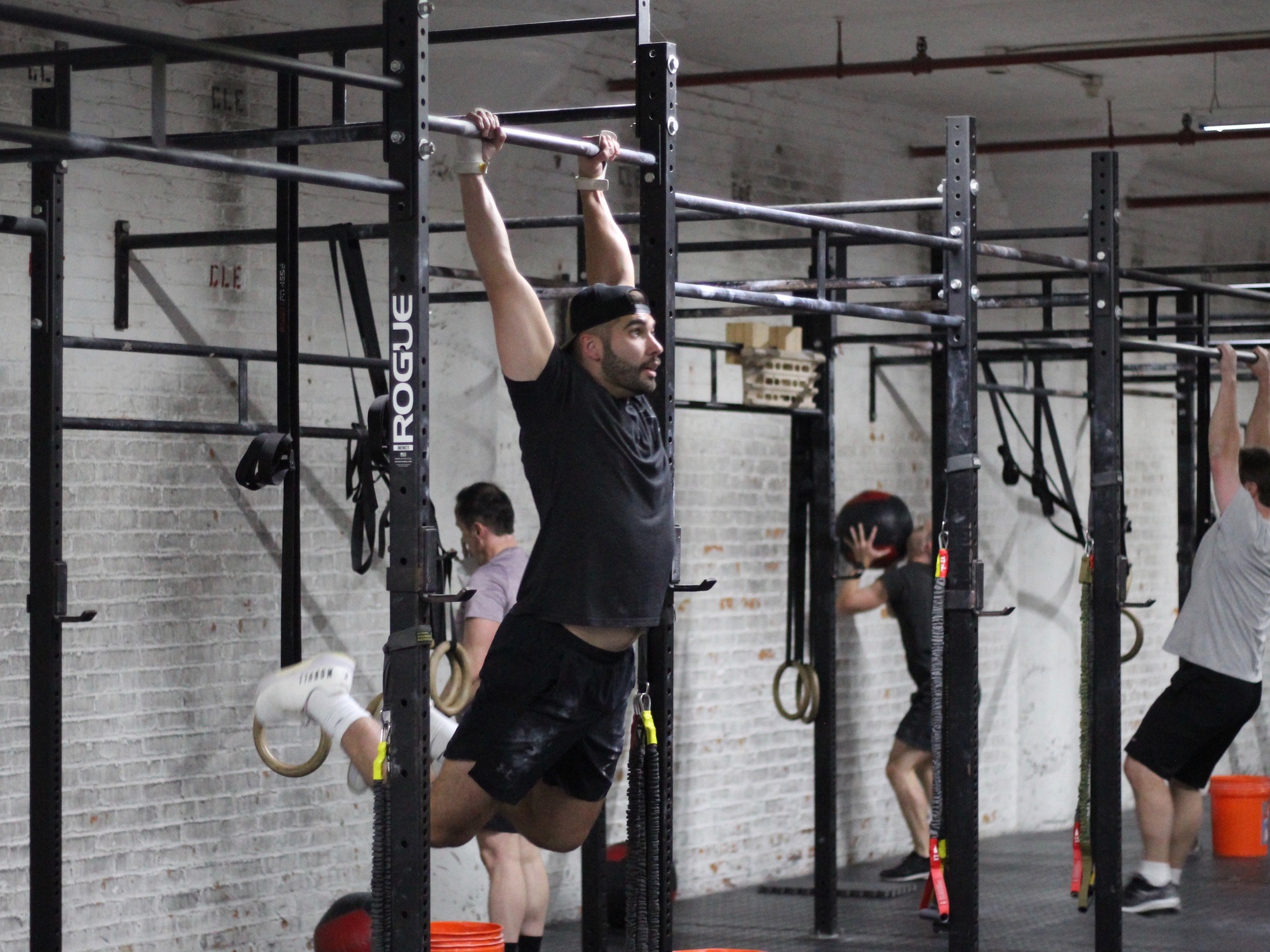 This one is gonna get grippy!
Warm-up
3 rounds, 30 second movements:

Air squat (stance: regular, close, together)

Pushup walk to down dog

Good morning (stance: regular, wide, sumo)
10 pvc passthrough

10 Cossack's squat

5 I-T-Y raise

10 scap pullup

5 snow angel

10 kip (big lat drive)

1 wall climb (10 second hold in handstand)
2 minute keg stretch

1 minute couch stretch R/L
Gymnastics
Let's work on advancing those gymnastics skills! Pick 1-2 drills for each movement and work on improving control and position a little bit each round.

20 minutes alternating OTM:

30 seconds of handstand drill

30 seconds of pistols
Handstand drill (10×30 second working window)
Pick any handstand drill and work on getting better in small doses.
Any handstand work is fair game. Pick 1-2 drills that help you grow your skillset and improve your understanding of how to function upside down!
Pistols (10×30 second working window)
Weighted, elevated, to a box, supported, holding the rig. Pick 1-2 pistol drills and work on improving hang of motion and control. If you already freestanding pistols, consider doing some modified drills for the first 5 rounds to warm up, then doing as many reps as possible in the remaining 5 rounds.
Metcon
Take strategic breaks to delay the onset of grip fatigue. This one will compound greatly in the first few rounds when the sets are the largest. At least its a descending rep scheme!
Metcon (Time)
For time: *13 minute cap

18-15-12-9-6-3

Sumo deadlift high pull 95/65#

2x double under or 4x single under

Toes to bar

*Rx+ for 1x triple under.