Crossfit Cle – CrossFit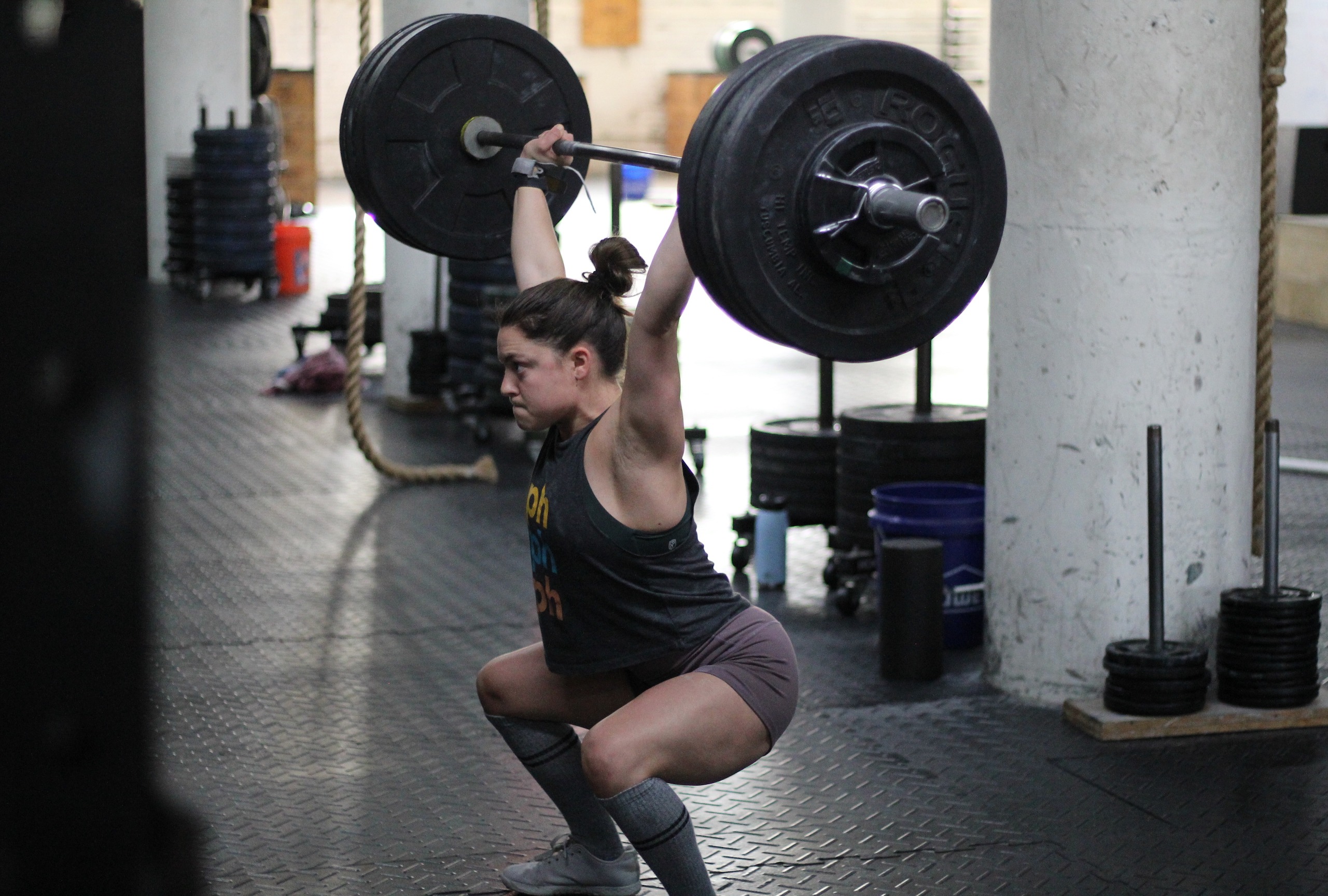 bar sent overhead
breathe brace the rep begins
slow and smooth the way
Warm-up
2 minute erg

5 yoga inchworm

15 pvc passthrough

10 squat and reach

5 k-squat with press in snatch

10 Y-raise

30 second lat stretch R/L (on pullup bar)

5 snow angels

30 seconds of slap hugs and circles
2 minute keg stretch and lat roll
Weightlifting
In 15 minutes:

Build to a 1 or 3 rep max overhead squat

*Work on your behind the neckjerks and re-racks,see how heavy you can over head squat. Front squats as an alternrative.
Overhead Squat (15 minutes to establish a 1 RM)
Front Squat (15 minutes to establish a 1RM)
MetCon
Pace wiselymy friends! 15 minutes is a fair window for work. Keep those squats unbroken if you can.
MetCon (AMRAP – Rounds and Reps)
15 minute AMRAP:

10 toes to bar

10 overhead squat 95/65#

10 back squat

50 double under (100 single under)

*Rx+ 75 double under and/or heavier overhead squat.