Crossfit Cle – CrossFit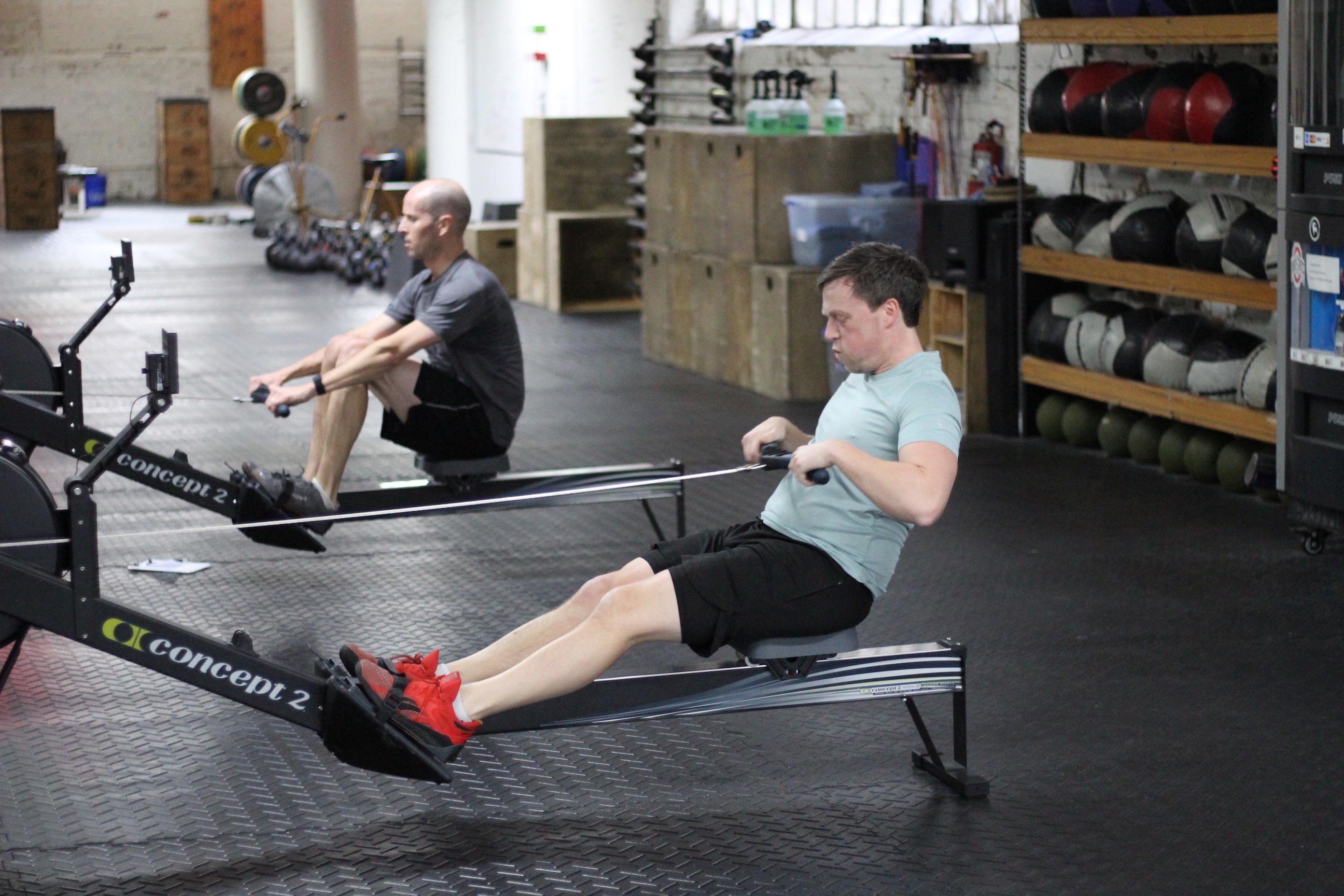 Pace the rows wisely. You'll be faster if you can do unbroken deadlifts and quick box hops.
Warm-up
3 minute row

10 sumo foldover

10 Spiderman (2-3 seconds) + Pigeon (4-5 seconds)

10 lunge stretch

10 banded good morning
1 minute banded hamstring floss R/L

1 minute calf stretch R/L
5 minutes for mobility
5 minutes to warmup box hop and deadlift
Restarter, 2 minutes before workout start:

100m row

5 deadlift

5 box hop
MetCon
Christine (Time)
3 rounds for time of:
500-m row

12 bodyweight deadlifts

21 box jumps, 20-in. box
Post Metcon Accessory
3 rounds, recover fully between rounds:

5 (hang muscle clean + 3 strict press) dumbbell set

Max durration hang
Double Dumbbell Complex (5x Hang muscle clean + 3 strict press)
Use two dumbbells for the prescribed reps.
Use a set of dumbbells that gets very spicy by 5th set of the complex rep each round.
Dead Hang (Time)
Hang on as long as possible each round.