Crossfit Cle – CrossFit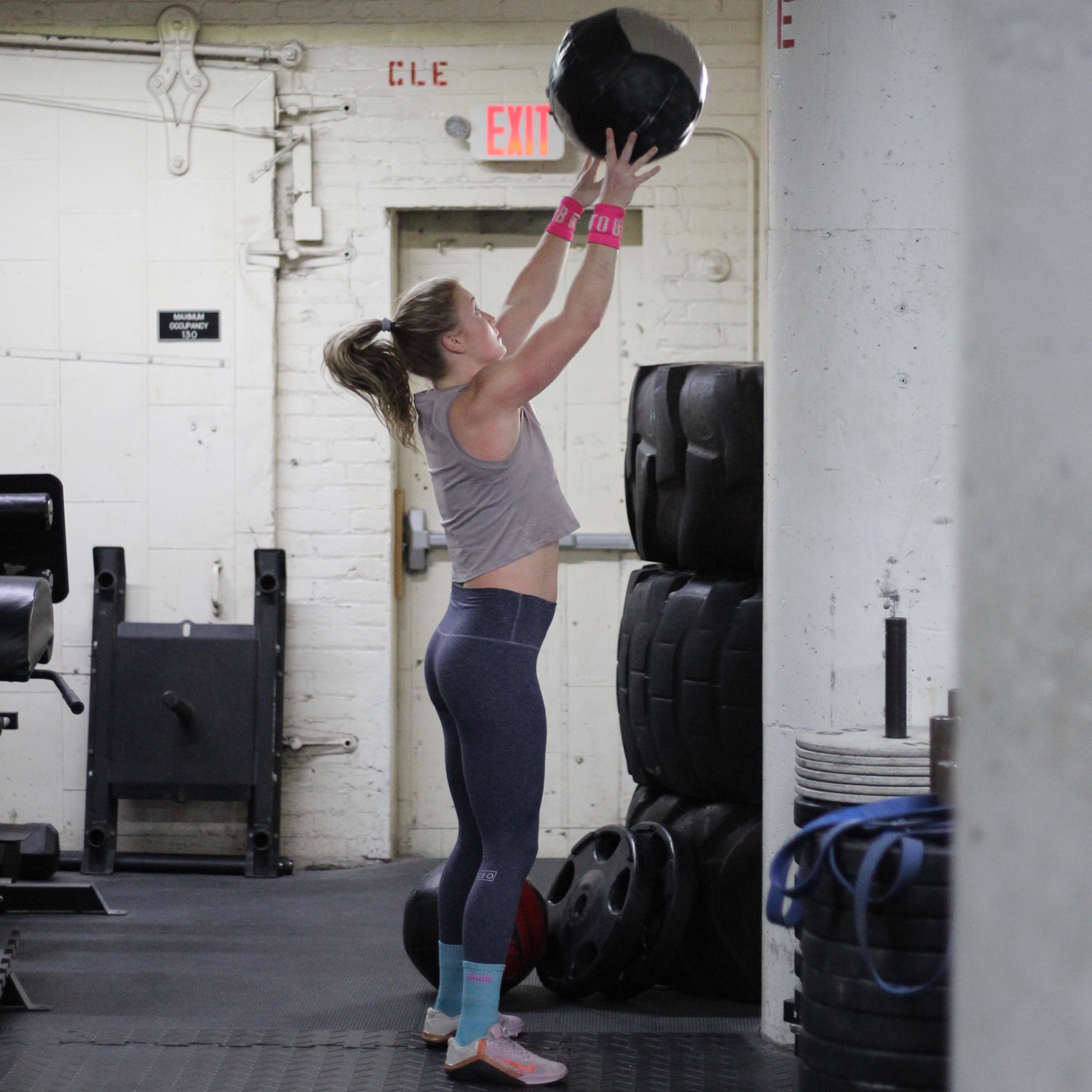 Unbroken wallball shots anyone?
Warm-up
2 rounds, 30 second stations:

Air squat

Elephant trunk

Lunge and twist/Samson's

PVC passthrough/around the world
3 reps each:

Down and finish

High pull

Power clean

Front squat

Hang clean

Split jerk
1 minute banded lat stretch R/L

1 minute of cranky elbows
Weightlifting
Practice makes perfect. Optimize your technique as you warm up and use it when you add weight.
Clean and Jerk Complex (10x Complex)
Perform as an unbroken complex.
10 rounds on a 90 second clock:

Complex:

Power clean

Hang clean

Front squat

Split jerk

*Warmup in the first 5 sets, build to a max to finish.
MetCon
Big sets of wallballs, small sets of pullups. Rest were you need tonot where you want to.
MetCon (Time)
3 rounds for time: *15 minute cap

25 wallball shot 20/14# to 10/9′

20 pullup

50 double under (sub 100 single under or 60 seconds of work)

*Rx + for 75 double unders.
50 Burpee February
Footwork is a game changer in a burpee box over. Fewer steps means fewer seconds and less energy. The are meant to be short, fast sets. Be safe while pushing to speed up your reps!
5×10 Burpee Box Over (Time)
For time:
5x 10 burpee box over
Rest 30 seconds between sets
*Use a box that allows you to move confidently and do smooth, fast reps. Ideally pushing to be under 1 minute of working time per 10 reps.