Crossfit Cle – CrossFit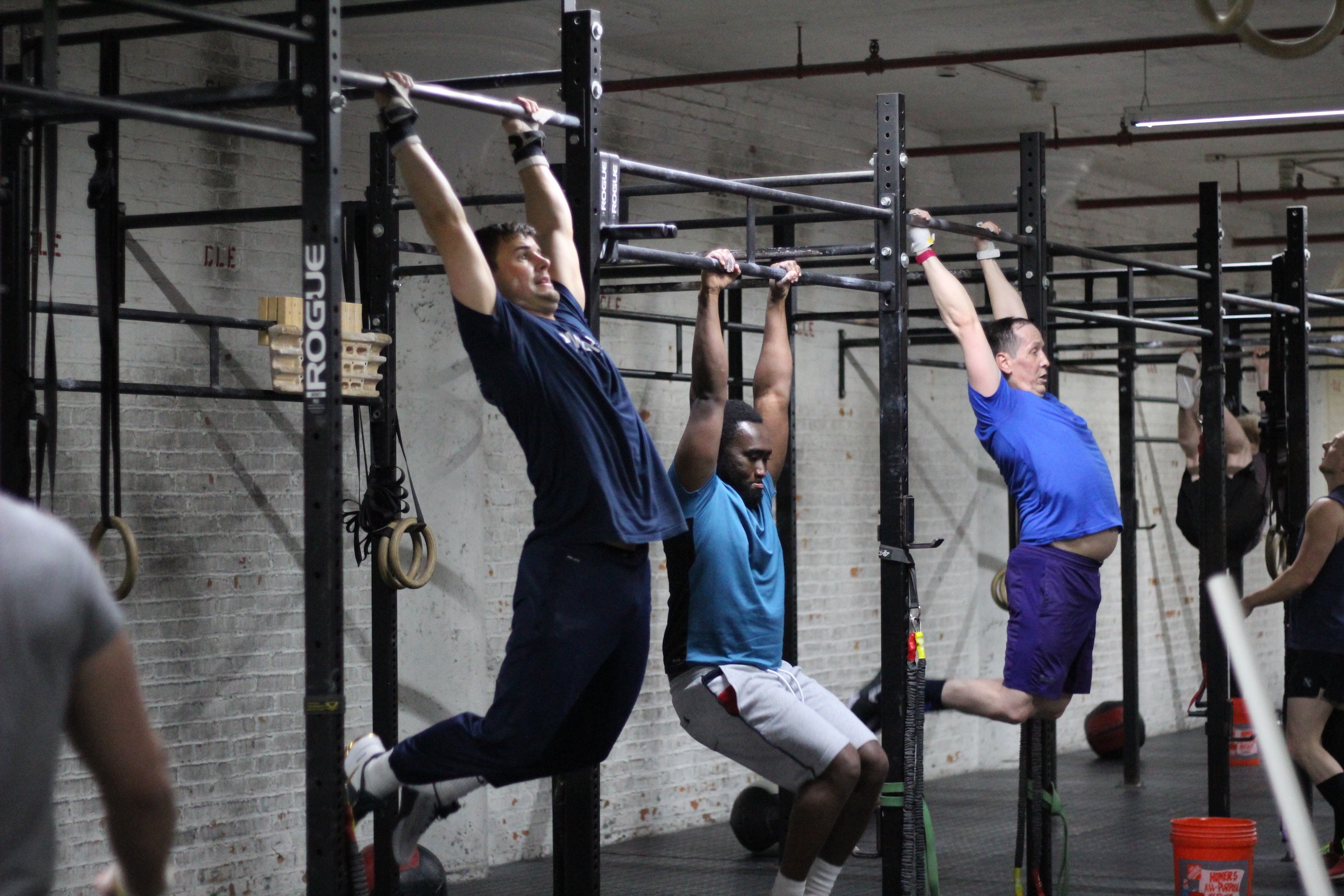 Big kipping!
Warm-up
2 minute erg

10 spiderman

20 elephant trunk

15 pvc passthrough

10 overhead squat
Burgener warmup:

5 reps each:

Down and finish

High pull

High hang muscle snatch

Power snatch balance

Hang power snatch
Weightlifting
10×5 power snatch OTM (Weight)
10 rounds OTM:
5 power snatch
Use a single weight for all 10 rounds. Keep reps touch and go. Should not start feeling heavy until the back half. Technique is key, get lower into your power position as you become more fatigued. Suggested bar weight starts around 50% of your 1RM power snatch, look up your priors and increase weight if you think you can handle it.
Repeat 1/13/23.
MetCon
MetCon (Time)
4 rounds for time: *15 minute cap

25 kettlebell swing 53/35#

20 box step up 20/18″ carrying kettlebell

15 toes to bar
50 Burpee February
Saving the best for last!
Burpee Sandbag Over Barriers (Time)
5 rounds for time, rest 1 minute between:
10 burpee sandbag over barrier (use a barrier that is at least waist height)
*Pick your sandbag weight wisely. These are expensive reps!