Crossfit Cle – CrossFit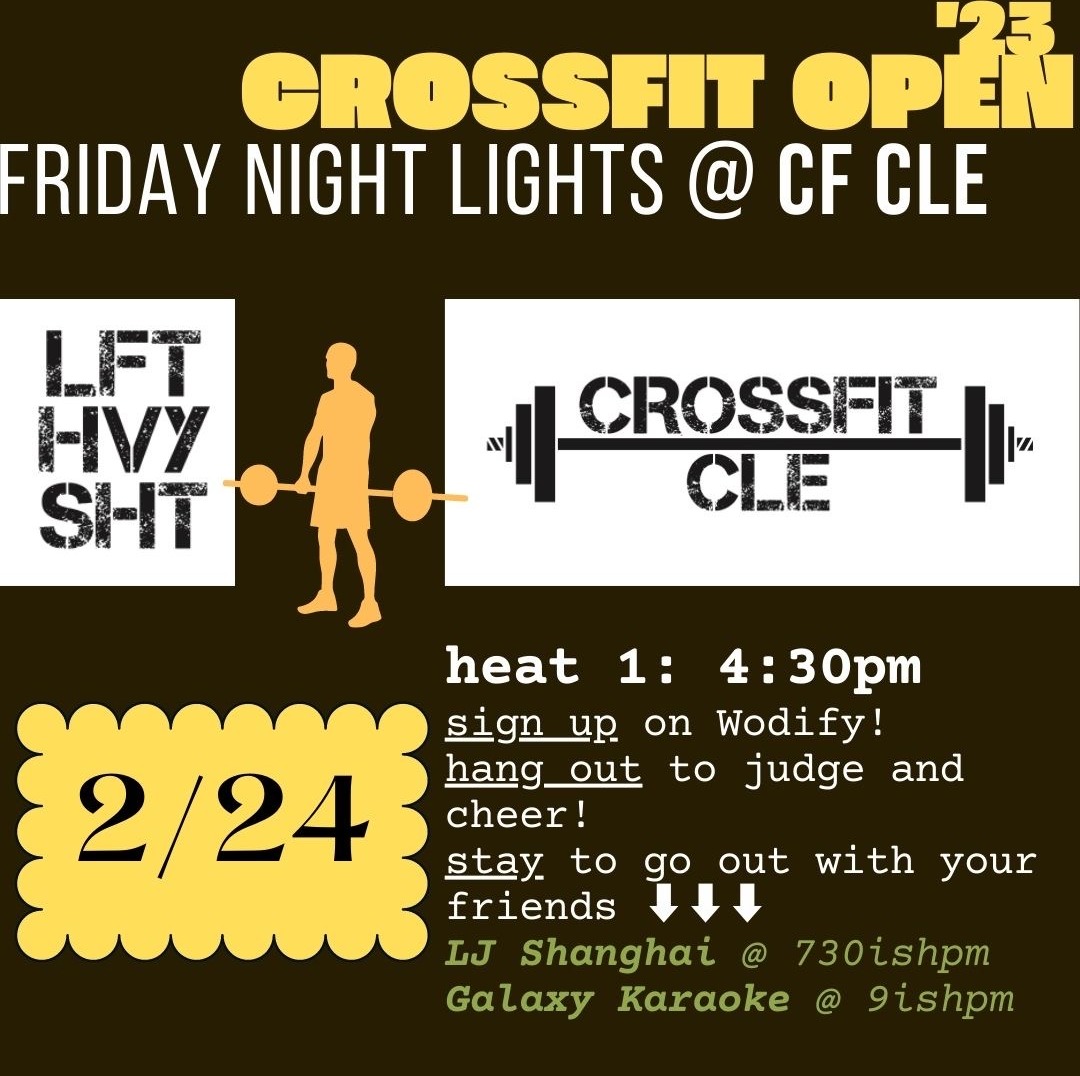 23.2 is coming! After crushing 23.1 I hope you all are hyped and ready to throw down this Friday!
Warm-up
2 minute erg

2 rounds:

5 windmill R/L

5 situp and reach
1 minute of pigeon R/L

2 minute keg stretch/Lat smash

1 minute cranky elbows
With a barbell:

5 down and finish

5 high pull

5 hang power clean

5 push jerk dip

5 push jerk

5 low hang power clean and jerk
Weightlifting
10×5 power clean and jerk OTM (Weight)
This is meant to be done as a barbell cycling piece with ONLY touch and go reps. Choose a load that allows this for ALL 10 ROUNDS. Suggested starting point is 55% of your 1RM clean and jerk. Each time you repeat, check your notes and work with a heavier barbell if you noted that you would be able.
*1-16-2023 repeat.
MetCon
This one is going to be cardiotastic! Anybody got the lungs to finish 50 burpees in this one?
MetCon (AMRAP – Rounds and Reps)
17 minute AMRAP:

5 suitcase deadlift R/L 53/35# kettlebell

10 kettlebell swing

10 V-up

5 kettlebell facing burpee

*Rx+ for a heavier kettlebell.