Crossfit Cle – CrossFit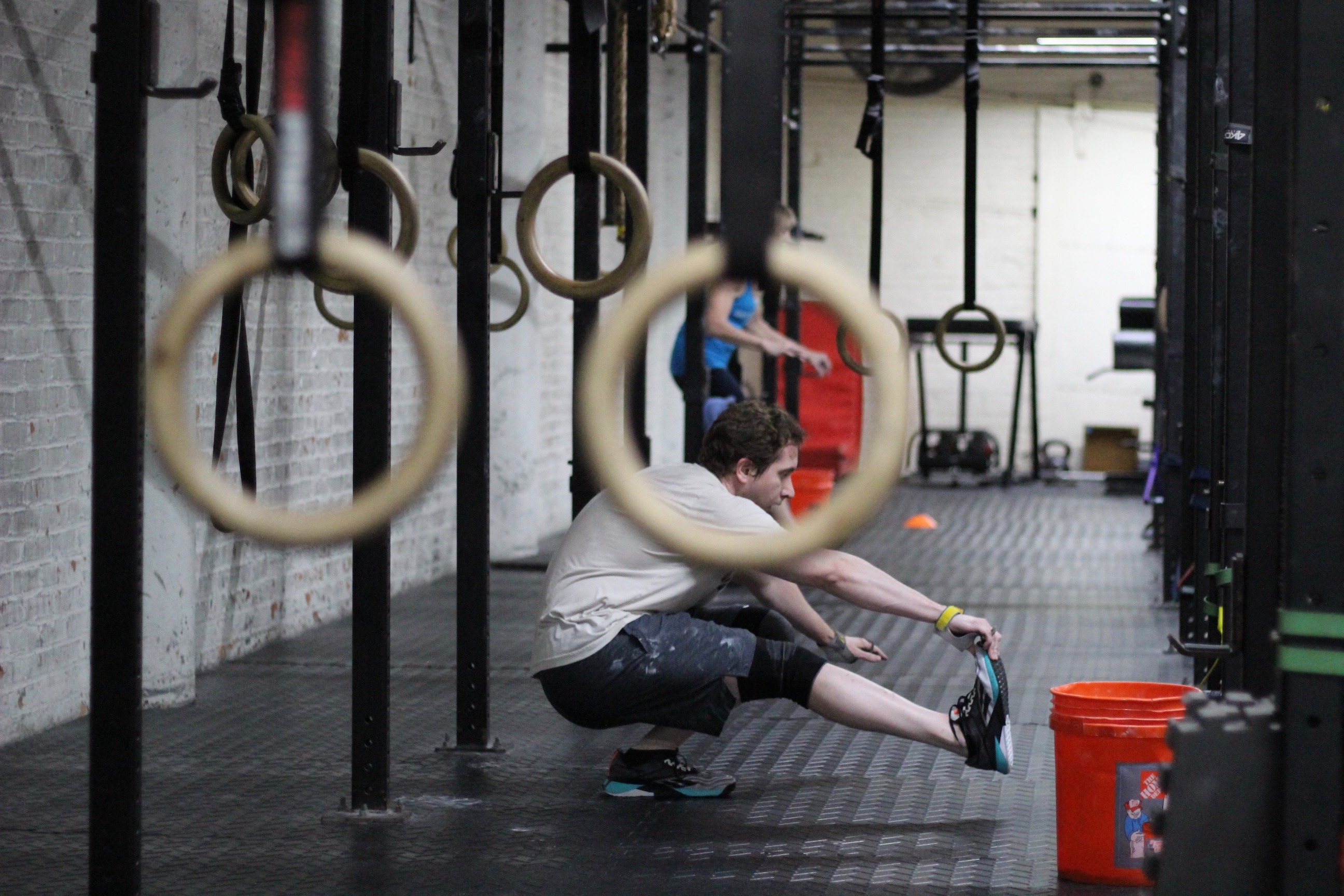 Efficient movement takes practice!
Warm-up
3 rounds, 30 second stations:

Single under

Sumo foldover

Air squat

Ring row
30 seconds slap hug

30 second supinated grip hang

5 forward and backward arm circles

5 kip

5 kip into pullup
1 minute R/L calf stretch
5-10 minutes to warmup thrusters and pullups, and do any needed mobility.
MetCon
MetCon (10 Rounds for reps)
30 minute alternating OTM:

30 seconds of double unders (or singles)

7-15 pullup (1-2 sets of work)

10 thruster (single unbroken set)
Add total reps of double unders and pullups from each round. Note the weight used for the thruster
50 Burpee February
Burpee Wall Touch (Time)
5 sets, rest 30 seconds between them:
10 burpees to a 6″ touch on a wall
*Alternate side per rep.