Crossfit Cle – CrossFit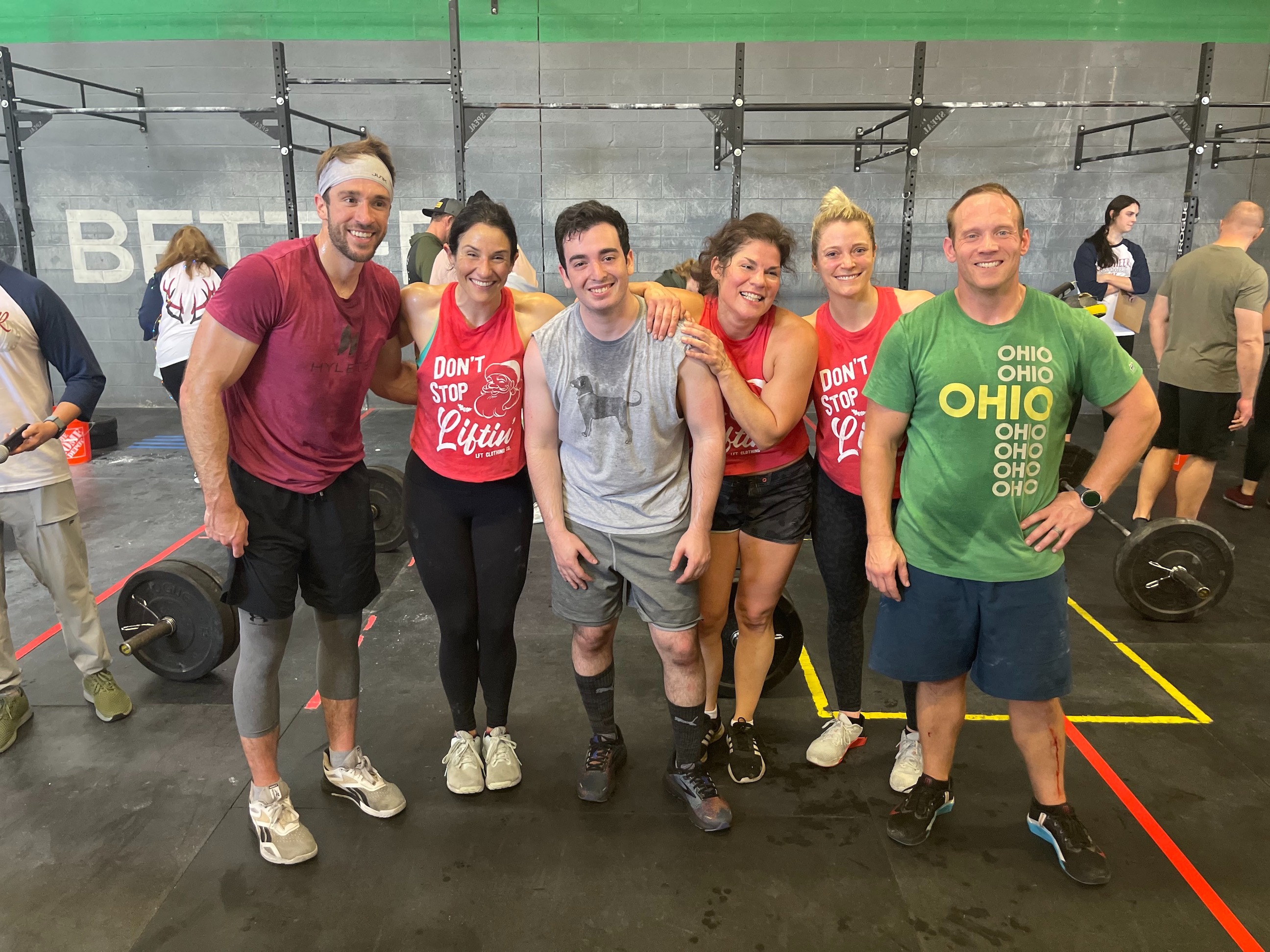 Putting in the work and building new friendships! That's what team competition is all about!
Warm-up
3 minutes of "Cindy":

5 pullup/ring row

10 pushup

15 air squat (narrow and straight stance)
20 elephant trunk

10 spiderman and reach

10 scorpion (with shoulder/pec focus)

15 pvc passthrough

10 K-squat
1 minute crossover

1 minute doorway stretch
Gymnastics
12 minutes alternating OTM:

Single set of dips (be ready to repeat for 6 rounds)

40 seconds to work pistols
Dips (6x single unbroken set)
Pick a number that you believe you can hold for all 6 sets with an elevated heart rate and growing fatigue in later rounds. Work assisted, kipping or strict as you see fit.
Pistols (6x 40 seconds to work)
Work a pistol drill that helpsyou to build morerange of motion and control. If you have free standing pistols, try pushing the pace and working for volume.
MetCon
An 18 minute AMRAP! Respect the clock and the weights. Go out with a smooth pace that you can maintain for at least 10 minutes before the discomfort comes. This workout is all about smooth unbroken movements with your transitions as your rests. Box overs take time, but picking a sustainable pace will help you manage your heart rate and stay swift with the barbell and dumbbell.
MetCon (AMRAP – Rounds and Reps)
18 minute AMRAP:

5 deadlift 225/155#

10 hang power clean and jerk 50/35#

15 box over 24/20″

*Rx+ for 275/185# deadlift and/or70/50# dumbbell.