Crossfit Cle – CrossFit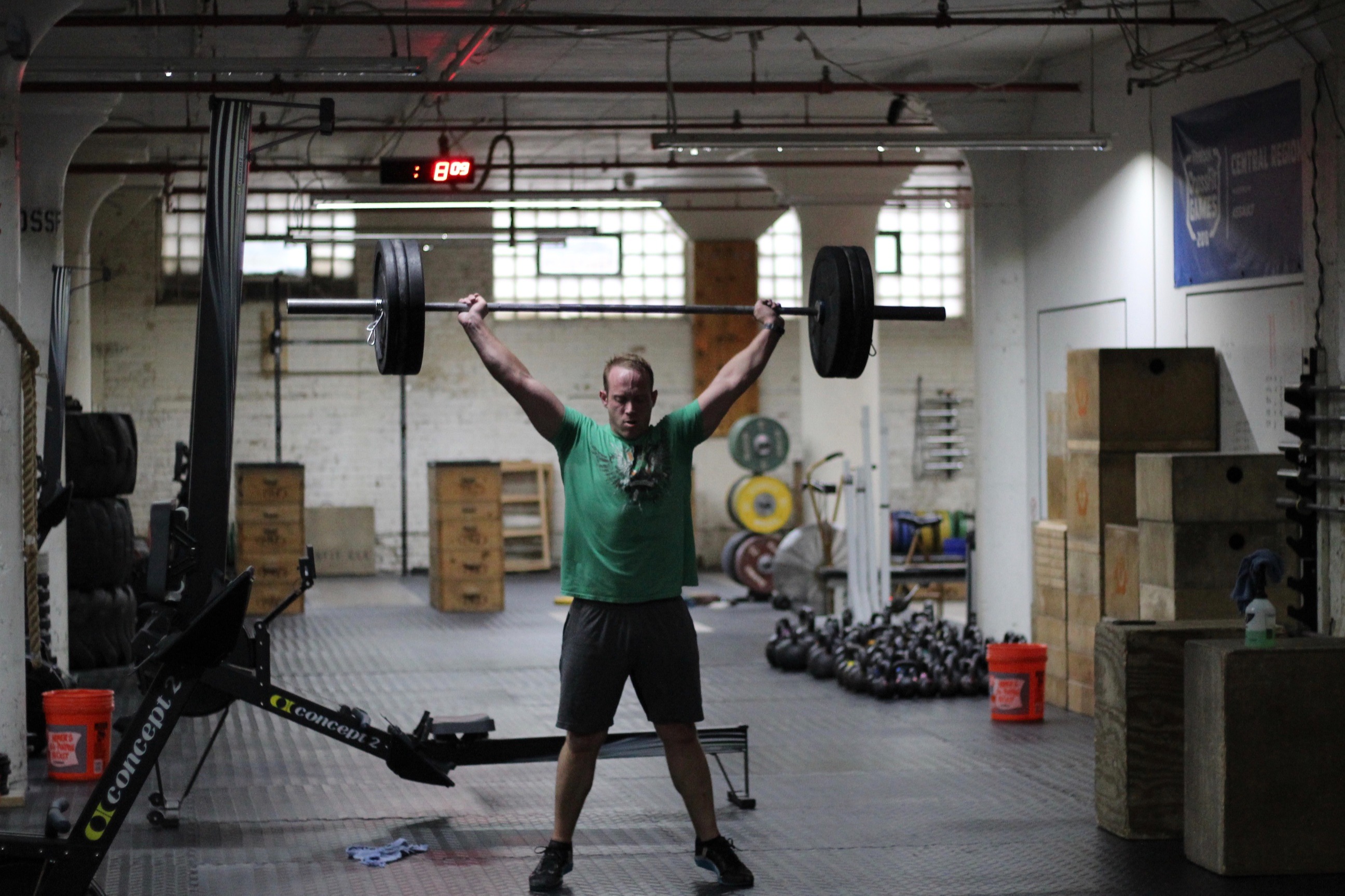 15 reps to stand. 45 jumps to land. 1,500m till you hit sand.
Warm-up
2 minute erg

10 alternating dumbbell snatch

10 dumbbell windmill 5R/5L

10 dumbbell Sott's press 5R/5L
With a PVC pipe:

15 passthrough

10 down finish

10 around the world

10 hang power snatch

10 passthrough in an active squat

10 snatch
5 minutes for you own mobility
Warm up to 50% of your 1RM overhead squat and set up for the strict pullup.
Weightlifting
10 supersets on a 2 minute clock:

3 overhead squat 50%+

1 strict pullup (done at the slowest tempo possible)

*Have weights out and ready to be added to your barbell.
Overhead Squat (10×3 start at 50% and ascend as you see fit)
Pull-ups (10×1 slow tempo strict pullup)
Work as slowly as possible using the same tempo both up and down.
MetCon
MetCon (Time)
3 rounds for time:

500m row or equivalent

15 lateral burpee over rower

5 snatch 115/80#

*Rx+ for a heavier barbell.