Crossfit Cle – CrossFit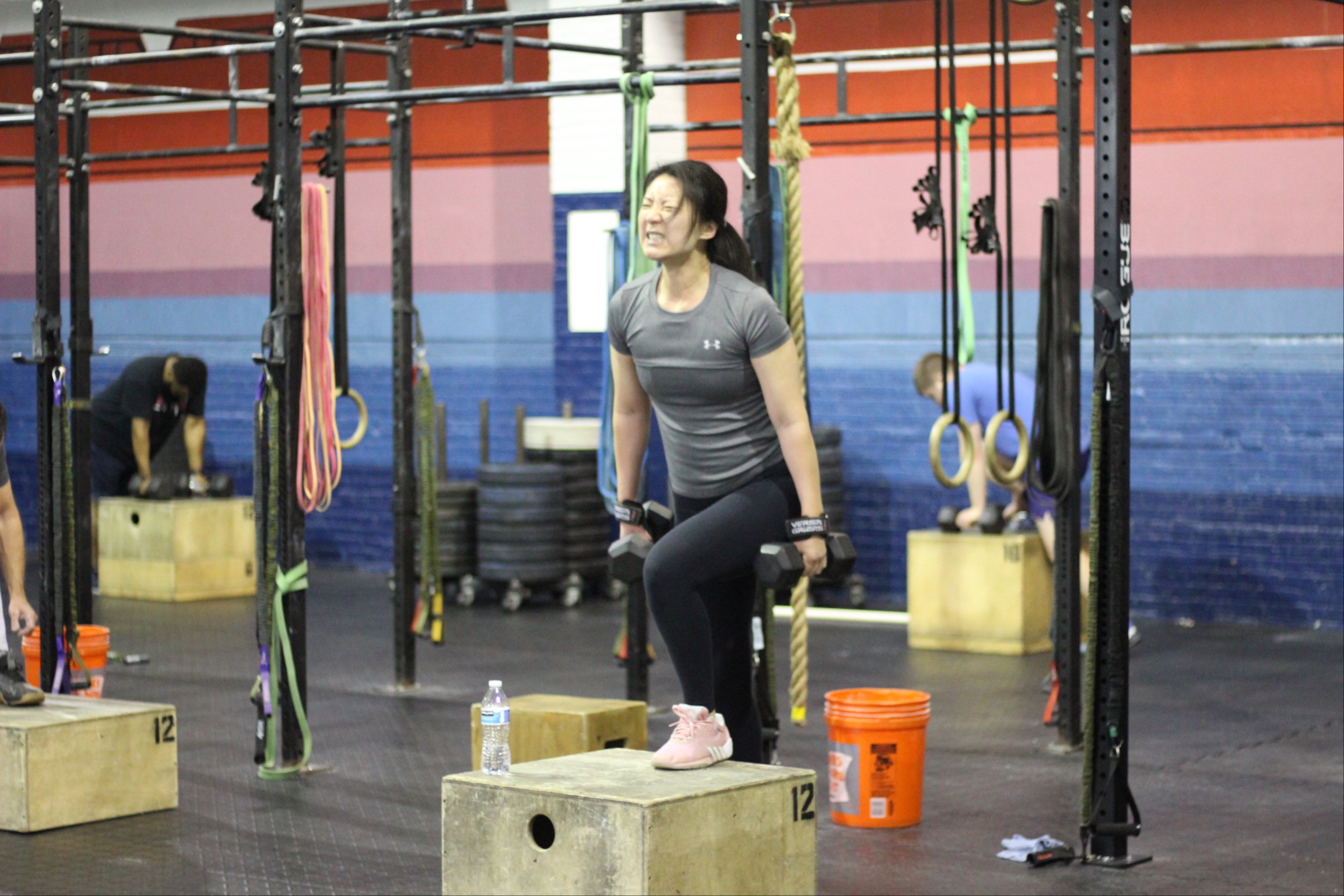 Another step into the suffering.
Warm-up
10-8-6-4-2

Box step up

Dumbbell strict press (total)

Windmill (total)
1 minute spiderman R/L

1 minute pigeon R/L

10 banded crossover/open R/L
5 minutes to work on your own personal mobility needs then setup gear for the MetCon
MetCon
Erg and step (8 Rounds for reps)
8 rounds for reps, rest 2 minutes between rounds:
1 minute calorie erg
1 minute weighted box step up
*Pick your box height and load to allow you to step quite quickly. Ideally more than 15 steps in the minute.