Crossfit Cle – CrossFit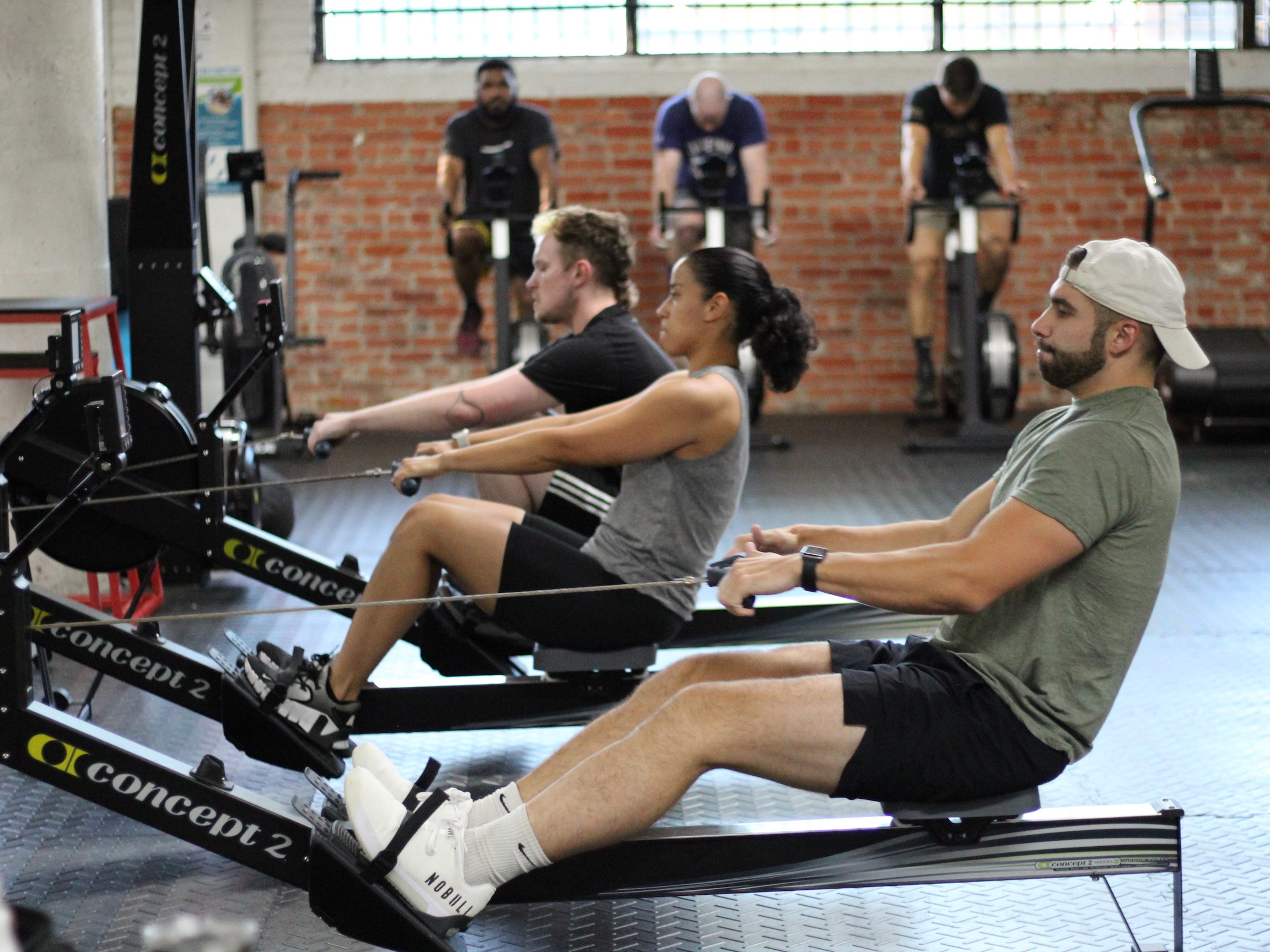 A powerful start to put the calories away faster.
Warm-up
2 minute row (1 minute light, stretching hamstrings, 1 minute pick up the pace)

10 sumo foldover

10 Cossack's squat

10 pushup to updog and reach

10 scorpion

10 straight leg dead bug

10 weightless windmill
5 minutes to work on your own mobility needs
Restarter:

Performed at your expected working pace

Half of your projected calories

Half of your projected burpees

Rest 2 minutes and set up to record your scores each round as you
MetCon
Make what you want of this interval set. Push early and maximize your burpee time if you want the most reps!
90/90 Intervals (7 Rounds for reps)
7 rounds for reps, 90 seconds to work, 90 second rest:

20/15 calorie row

Burpees over rower

*Finish calories in 60 seconds or less. Scale as needed.
Cooldown
2 minute slow row (15-20 strokes per minute)

1 minute each static stretch:

Sit and reach R/L

Standing quad stretch R/L

Doorway stretch R/L