Crossfit Cle – CrossFit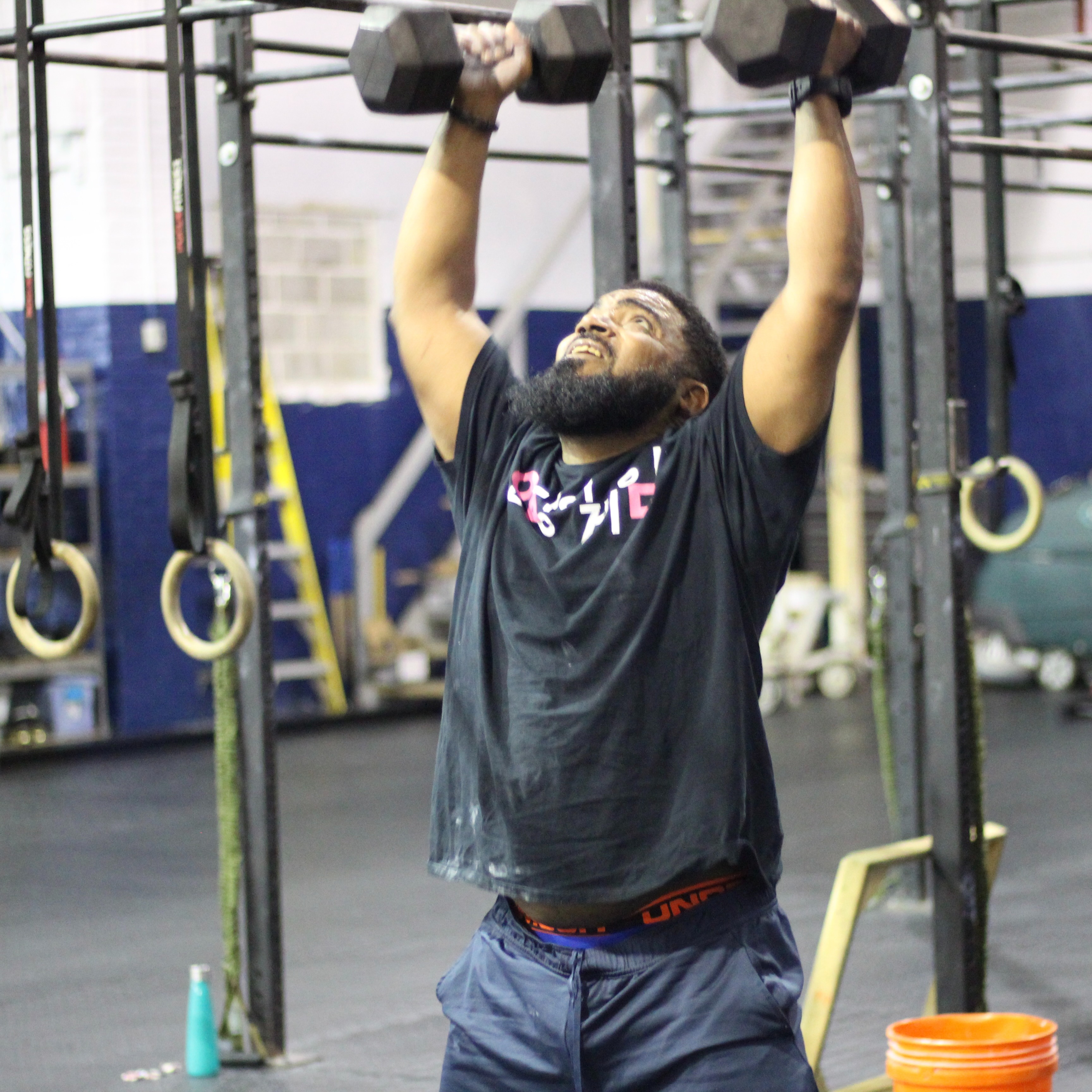 At least it's only one!
Warm-up
MetCon
Run to the Dumbbell (5 Rounds for time)
5 rounds each for time on a 6 minute clock:
800m run or equivalent bike ski or row (600m/400m scale)
10 burpee dumbbell snatch 50/35#
*Rounds must be completed in less than 5:00. Scale distance accordingly. Run pace should be stead and repeatable. Burpee dumbbell snatches should be smooth and quick and ideally less than a minute.