Crossfit Cle – CrossFit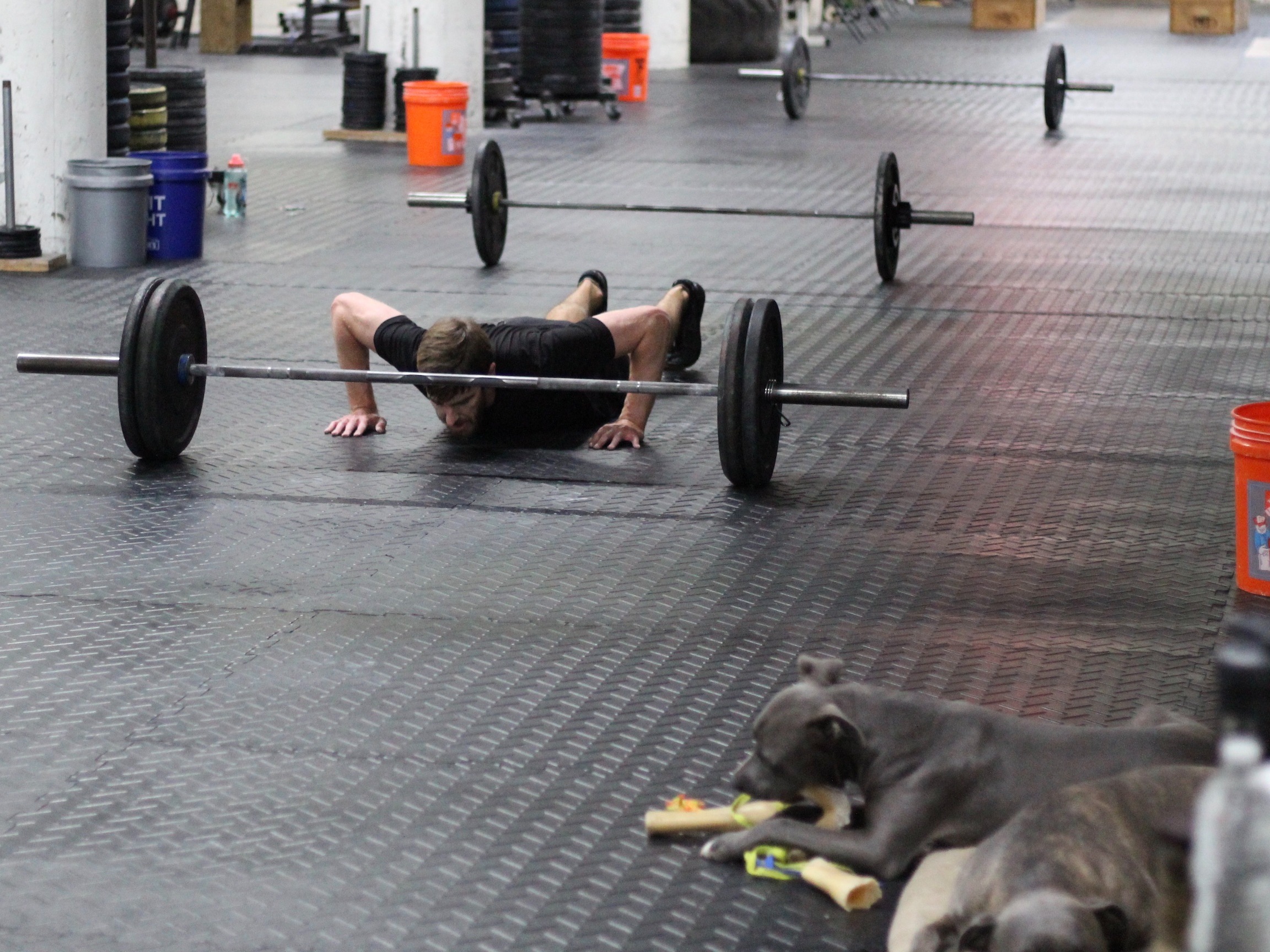 Let the bodies hit the floor!
Warm-up
2 minute erg or 400m run

10 sumo foldover

10 spiderman burpee

10 lunge and passthrough
7 minutes for personal mobility
Set up your erg and get your recording system ready (each round is for time)
MetCon
Tomorrow is Veterans day and we will be doing "Chad" 1,000 step ups! Make today's intervals work for you. Go hard if you want to, take it easy if you want.
Cal and Get Down (10 Rounds for time)
10 rounds, each for time on a 3 minute clock:

15/12 calorie erg

10 burpee

*Ideally rounds will be done in 1:30 or less and you must be done under 2:00. Scale calories and burpees proportionally to keep rounds on time.
Cooldown
2 minute super light erg

1 minute forward fold

30 second updog

30 second standing quad stretch R/L

1 minute doorway stretch