Crossfit Cle – CrossFit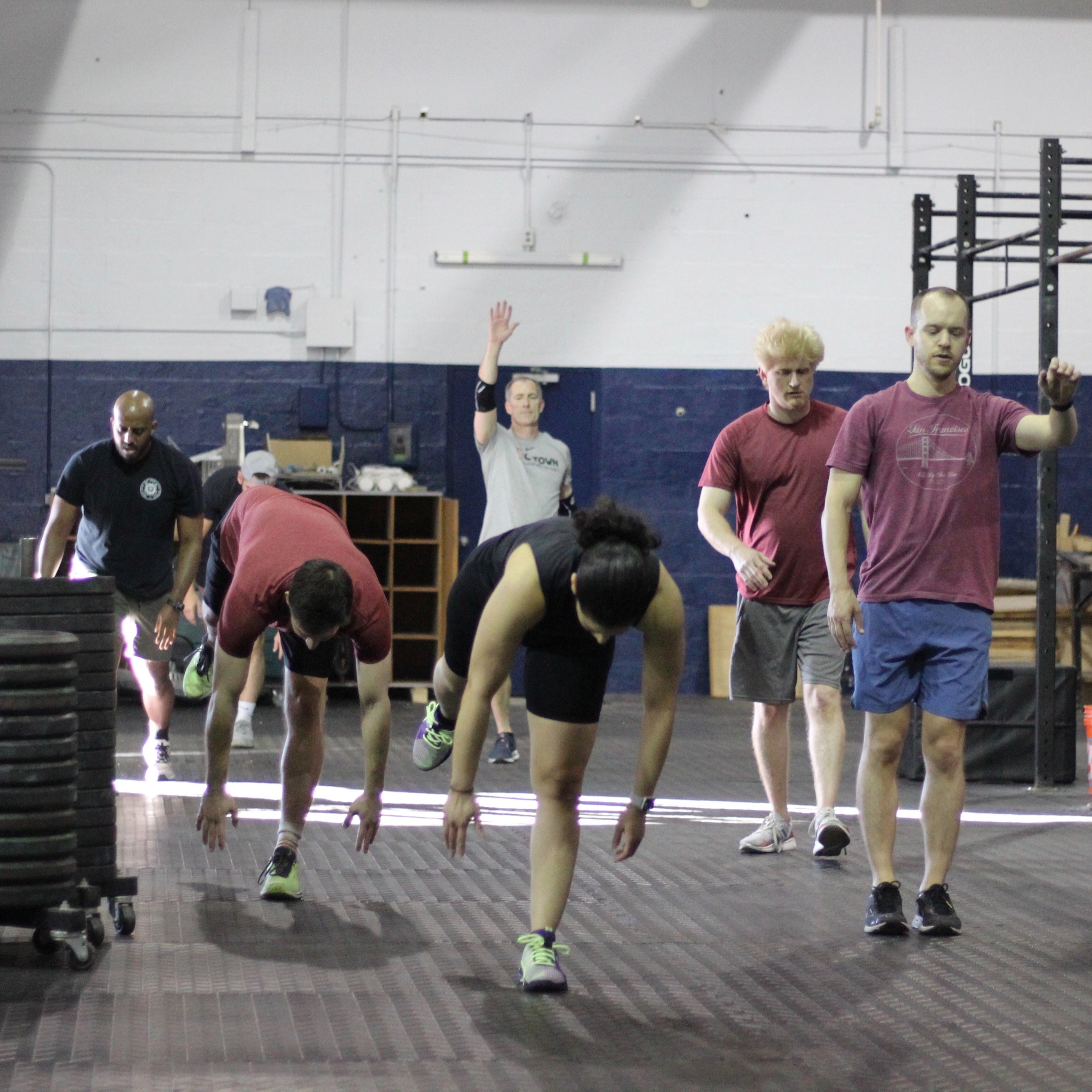 Who's ready to put in a couple miles before memorial day?
Warm-up
High knees

Butt kicks

Lateral slides

Quadraped crawl 1/2 forward, 1/2 backward

High kick/ floor touch

Lunge stretch

Heel walk

Tip toe
10 pushup

10 Spiderman (low and reach)

10 leg swings (both ways, both legs)
5 minutes for your own mobility
Restarter:

200m run

5 burpee
MetCon
Run Burpee (4 Rounds for time)
4 rounds each for time, rest 3 minute between:
800m run (or equivalent)
15 burpee to a 6″ touch
*Rx+ for 10″ touch or higher. Rounds should be kept under 5:30. Scale burpees and distance as needed to fit.
Cooldown
1 minute stretches:

Seated forward fold

Standing quad stretch R/L

Calf stretch R/L