Crossfit Cle – CrossFit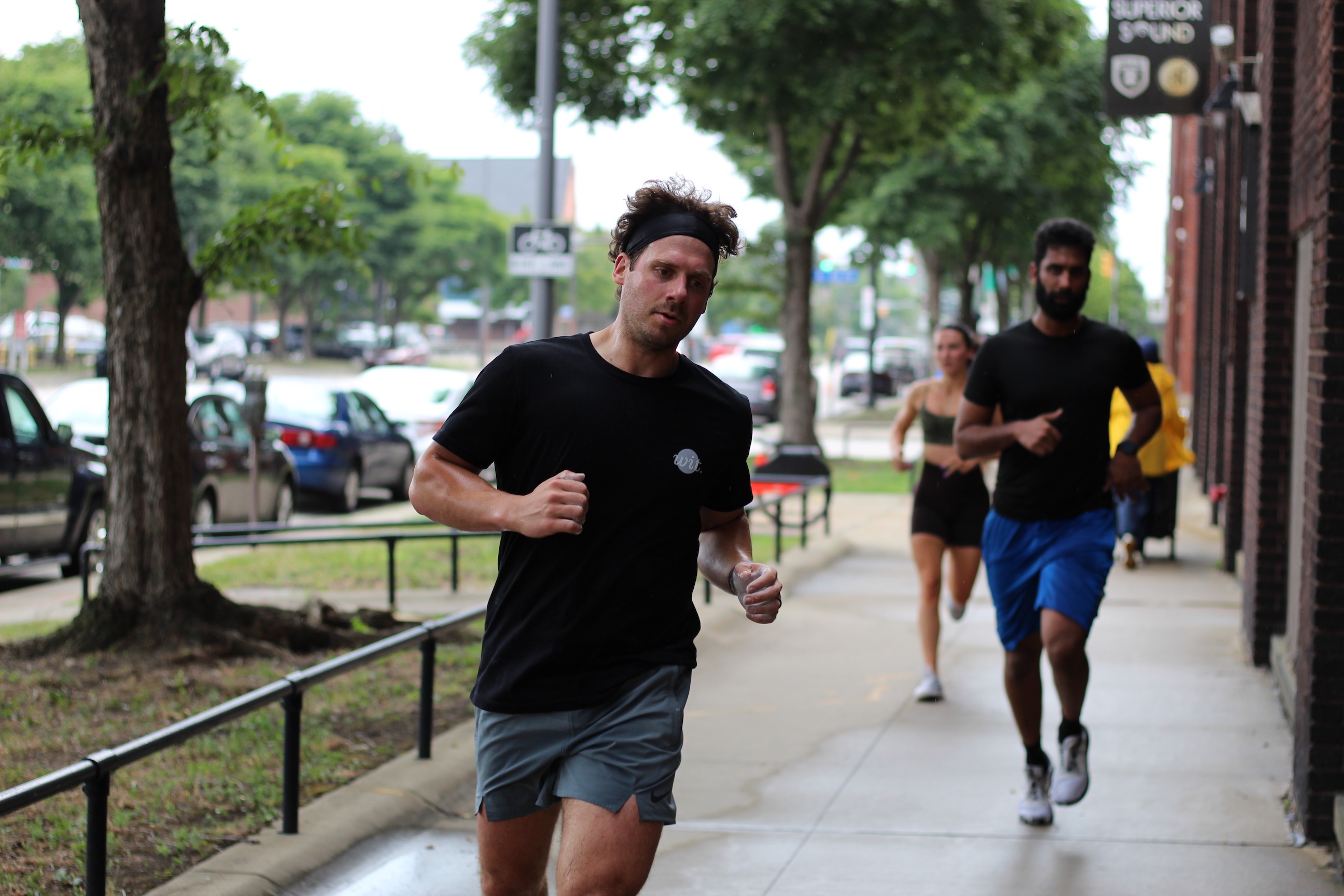 Let's get in one more running workout on Superior!
Warm-up
400m run or equivalent

5 yoga inchworm

5 pushup

30 second pigeon R/L

5 pushup

10 weightless windmill

30 second hang

30 second slap hugs

10 squat jump

10 barbell goodmorning
Weightlifting
6 supersets on a 3 minute clock:

7 pull only deadlift 55-70% (work on the speed of your lifts)

30 second plank step ups
Deadlift (6×7 55-70%)
pull only deadlift, work on the speed of your lifts and drop the bar from the top each rep.
Plank Step Up (AMRAP – Reps)
Start in a low plank and step up the a high plank. Then return back to the low plank.
30 seconds each round.
MetCon
First run of the season, last run on Superior. Pace your self and let's enjoy the views one more time!
MetCon (Time)
3 rounds for time:

400m run or 500m row/equivalent

16 box over 24/20″

12 power clean 135/95#

*Rx+ for higher box and/or heavier barbell.