Crossfit Cle – CrossFit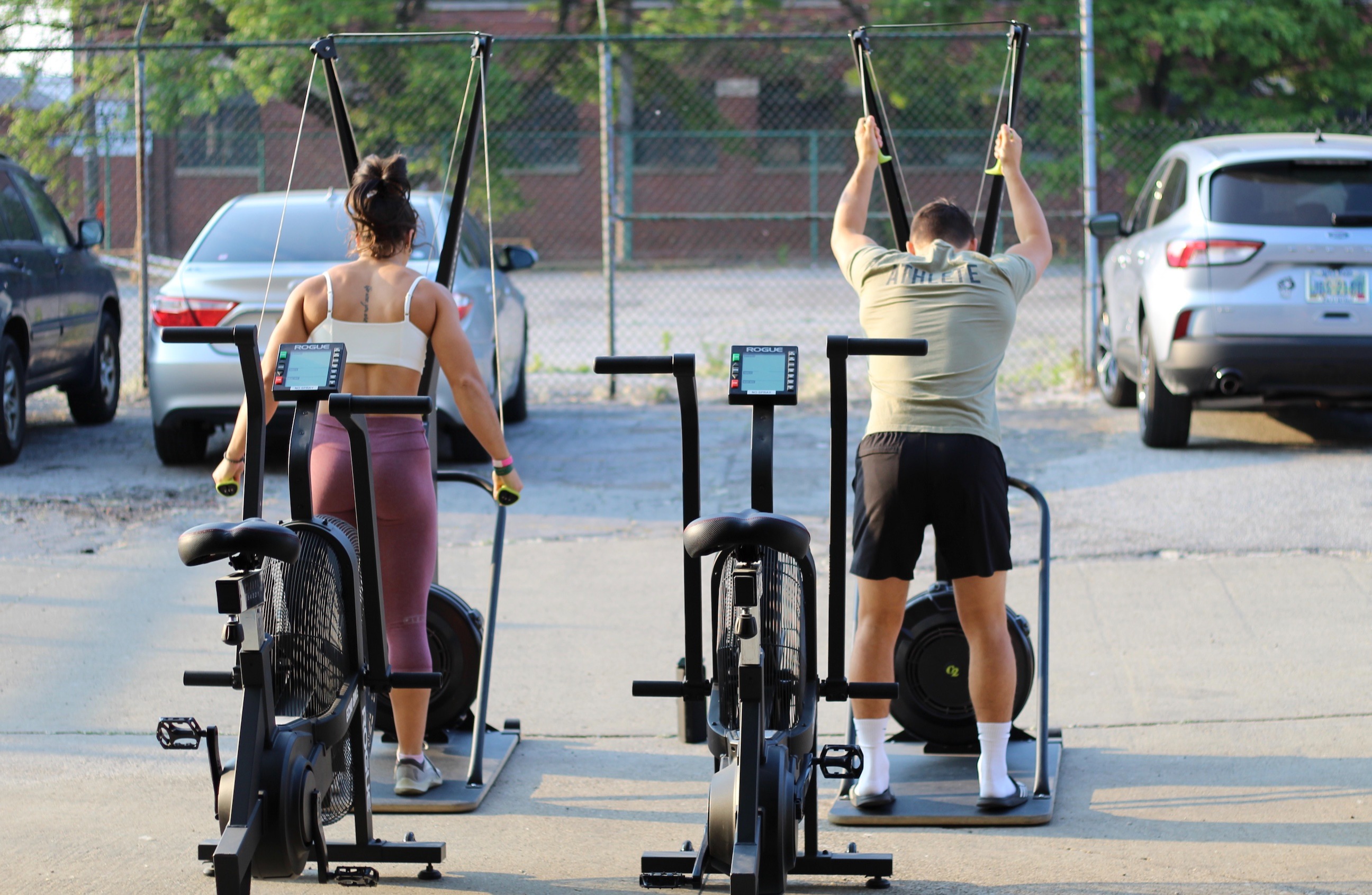 Hit em hard, hit em fast! It's only a minute and the pain won't last.
Warm-up
3 rounds, 20 seconds cadences (pick your erg for the day):

Row: Ski: Bike:

20 s/m 30 s/m. 60 RPM

25 s/m. 40 s/m. 80 RPM

30+ s/m 45+ s/m 90 RPM
10 situp and reach (3 second holds)

10 scorpion R/L

10 crossover/open R/L

10 dumbbell windmill R/L

10 spiderman into Samson's stretch (3 seconds holds)

5 prone swimmer
5 minutes for your own mobility
JumpStarter:

100m row or ski, 200m bike

*Focus on an aggressive start to get your speed early. Then settle into your working pace and cruise it out.
WOD
The Chicken Row (10 Rounds for time)
10x250m row, ski, 500m bike or 200m run, rest 1 minute between efforts.
*Repeat 03/09/2023
Cooldown
2 minute walk or erg

1 minute seated forward fold

1 minute couch stretch R/L

1 minute banded lat stretch R/L