Crossfit Cle – CrossFit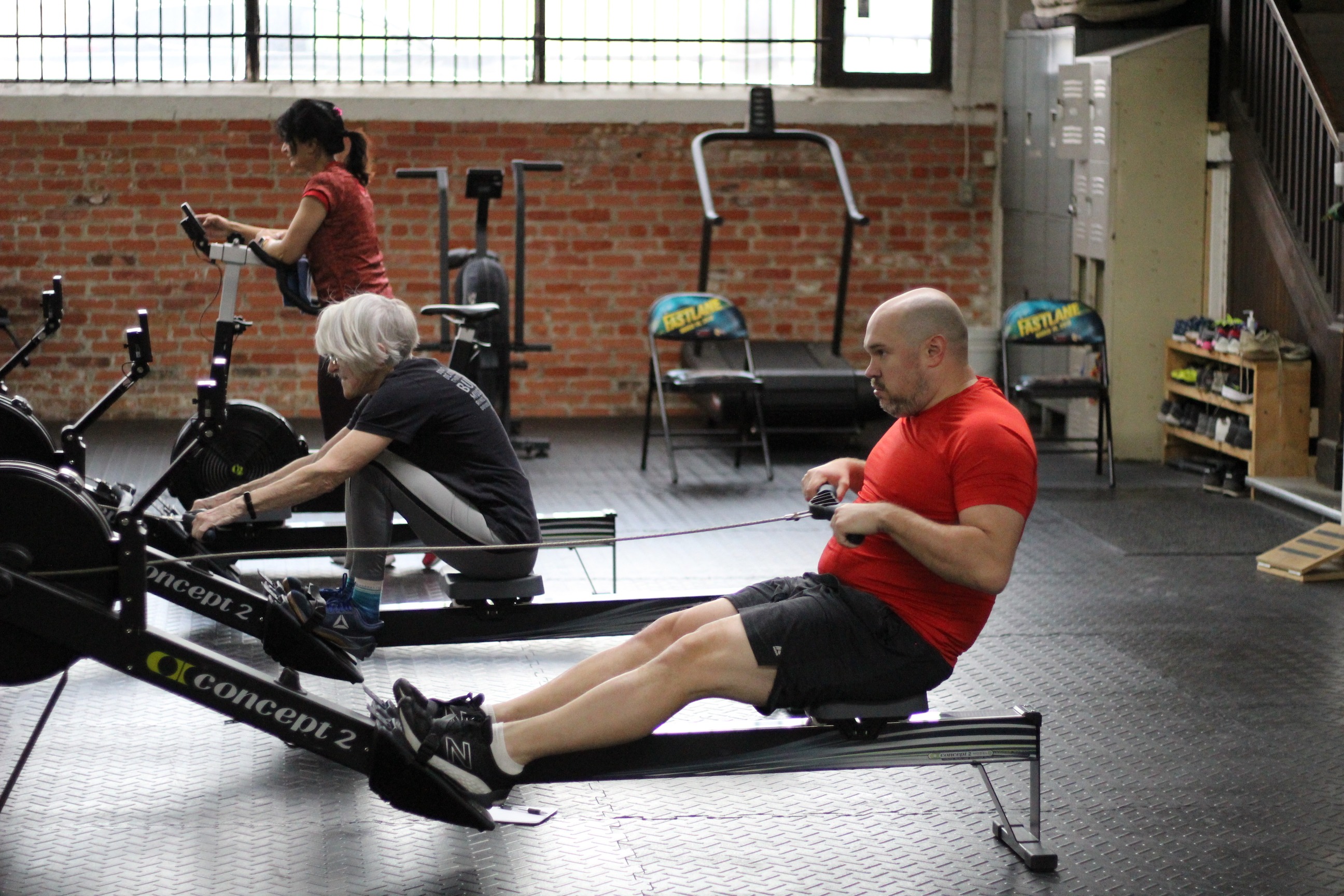 Time for a little Chicken Row! If you know, you know… If not, ask around!
Warm-up
3 rounds, 20 seconds cadences (pick your erg for the day):

Row: Ski: Bike:

20 s/m 30 s/m. 60 RPM

25 s/m. 40 s/m. 80 RPM

30+ s/m 45+ s/m 90 RPM
10 situp and reach (3 second holds)

30 seconds of seated slap hugs

10 Crossover/Open R/L

10 spiderman into Samson's stretch (3 seconds holds)

1 minute pigeon R/L
5 minutes for your own mobility
Restarter:

100m row or ski, 200m bike

*Focus on an aggressive start to get your speed early. Then settle into your working pace and cruise it out.
MetCon
Chicken Row! High intensity for a short effort with a near 1-1 work to rest. This one should get real uncomfortable in the final 5 rounds. Start at a perceived 90% effort. Keep the same time or speed up a little each round and this will be 100% effort by round 10!
The Chicken Row (10 Rounds for time)
10x250m row, ski, or 500m bike (or equivalent), rest 1 minute between efforts.
50 Burpee February
No rest on this one. Just a hard push straight through… ignore the burn and hit the deck!
50 Straight 6″ touch (Time)
For time:
50 burpees to a 6″ touch