Crossfit Cle – CrossFit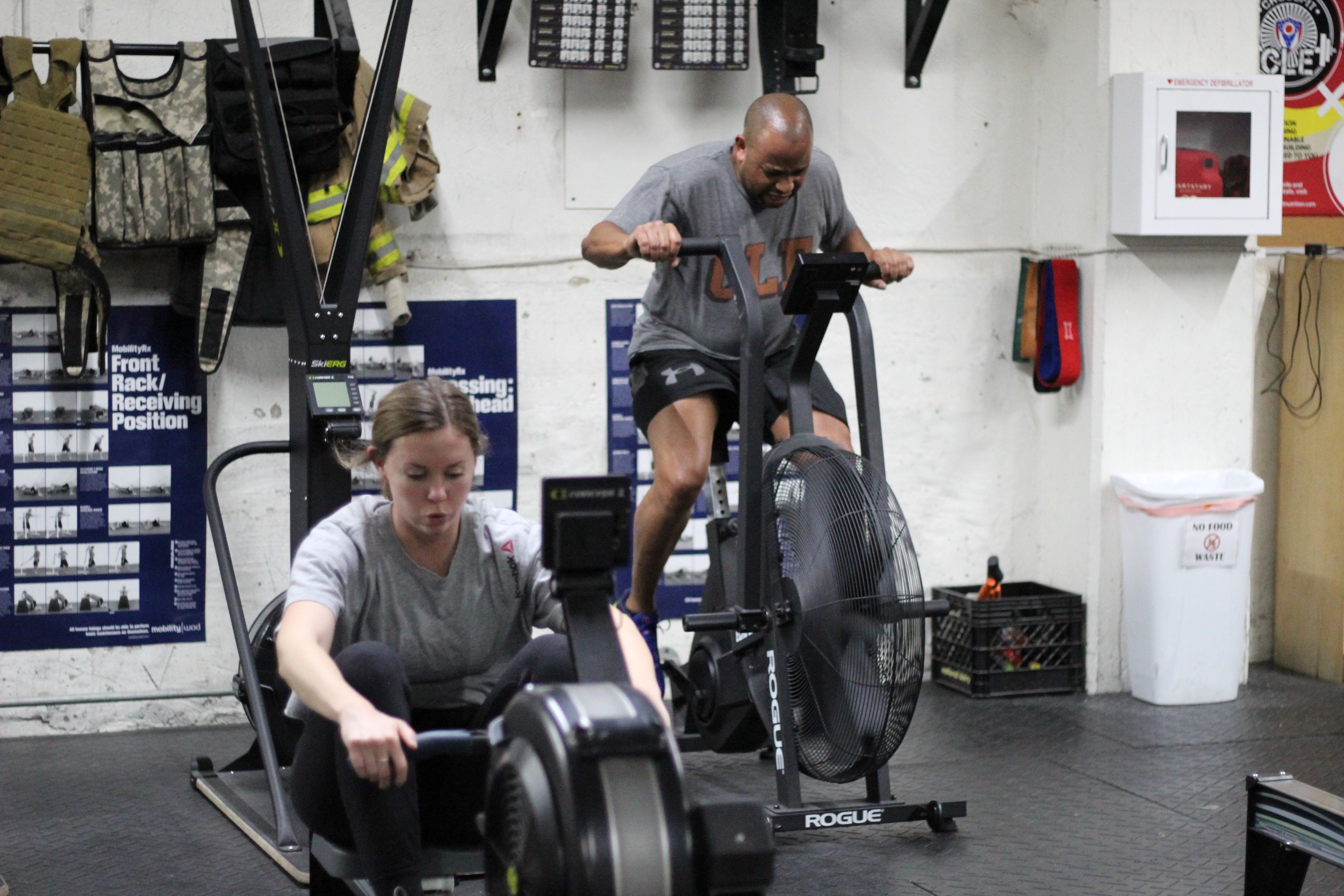 Pushing a pace or playing it safe, intervals have something for everyone!
Warm-up
2 minute erg

5 yoga inchworm

10 weightless windmill

10 Samson's stretch

10 leg swings each leg (forward and crossbody)

30 second semi-hanging lat stretch R/L

30 seconds of slap hugs
5 minutes to work out your own mobility
Re-starter:

1/2 your calories that you plan to execute each round at the pace that you'd like to hit. Then rest 1 minute, set up your erg to the appropriateinterval and get to work!
MetCon
12×25/20 calorie erg (12 Rounds for time)
12 rounds each for time, rest 1 minute between efforts:
25/20 calorie erg
*Can be done all on one erg or you may choose to rotate through as many as 4 ergs.
*1-12-23 repeat
Cooldown
2 minute very light erg

1 minute Seated forward fold

30 second Samson's stretch R/L

30 second Child's pose

30 second doorway stretch R/L

30 second hanging lat stretch R/L
50 Burpee February
Burpee and a tuck jump! Pace yourselves. These reps are expensive!
Burpee Tuck Jump (4 Rounds for time)
4 rounds, each for time on a 90 second clock:
15 burpee tuck jump
15 BTJ
10 BTJ
10 BTJ